Get to Know our New Development and Communications Manager,
Cassandra Cordova!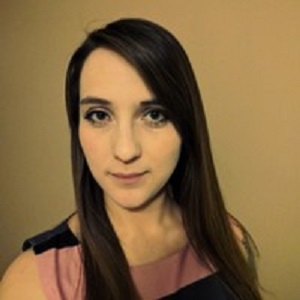 We're excited to announce Cassandra Cordova as our new Development and Communications Manager.
Cassandra was part of the Spring 2017 Giving Project cohort, and most recently served as the Development and Communications Associate at The Delores Project.
We sat down with Cassandra to learn more about her background and discovered some fun facts about her along the way.
Q: What are you most excited to be working on at Chinook Fund?
A: I'm excited to be a part of an organization that lives into its mission so well, as well as tackling the root causes that affect marginalized communities. I fell in love with Chinook Fund when I joined the Spring 2017 cohort and am so glad I'm now part of the team!
Q: What professional or volunteer roles do you hold outside of Chinook?
A: I am currently involved with a startup nonprofit seeking to establish equity, diversity, and inclusion, as well as create positive social change, within the spiritual community.
Q: What is your favorite thing to do when you're not at Chinook Fund?
A: I really love escape rooms! My husband and I have a high escape rate, almost 90%. I enjoy the puzzle solving aspects of it and ones that have creepy vibes. Besides that, I love reading, playing games like D&D and Settlers of Catan, and hanging out with my husband and all our pets.
Q:
What's the last book you read?
A: Kingdom of Ash by Sarah J. Maas from the Throne of Glass Series. I'm a sucker for young adult fiction.
Q:
 What's your favorite place in the world?
A: At the risk of sounding cheesy: My favorite place is where my family is. I am very close to my parents, sister, maternal grandparents, and my aunt and her husband and kids. They have always been so supportive of me, and I love them.
Q: What's the best concert you ever attended?
A: I've been to several concerts through the years, so I'll give you my top 3:
Halsey at Red Rocks in 2018: concerts at Red Rocks are always amazing, and Halsey knows how to put on a show.
Paramore at Bellco Theatre in 2017: I've loved Paramore since I was 13 but never went to a show until then. I was so happy.
Flobots in Casper, Wyoming in 2010: My friend and I took a road trip up since I have family there and we missed when they were in Colorado that tour. It was a tiny venue, so we got to meet the band afterwards.