Chinook Fund supports community organizations working on issues of racial, social and economic justice in the state of Colorado.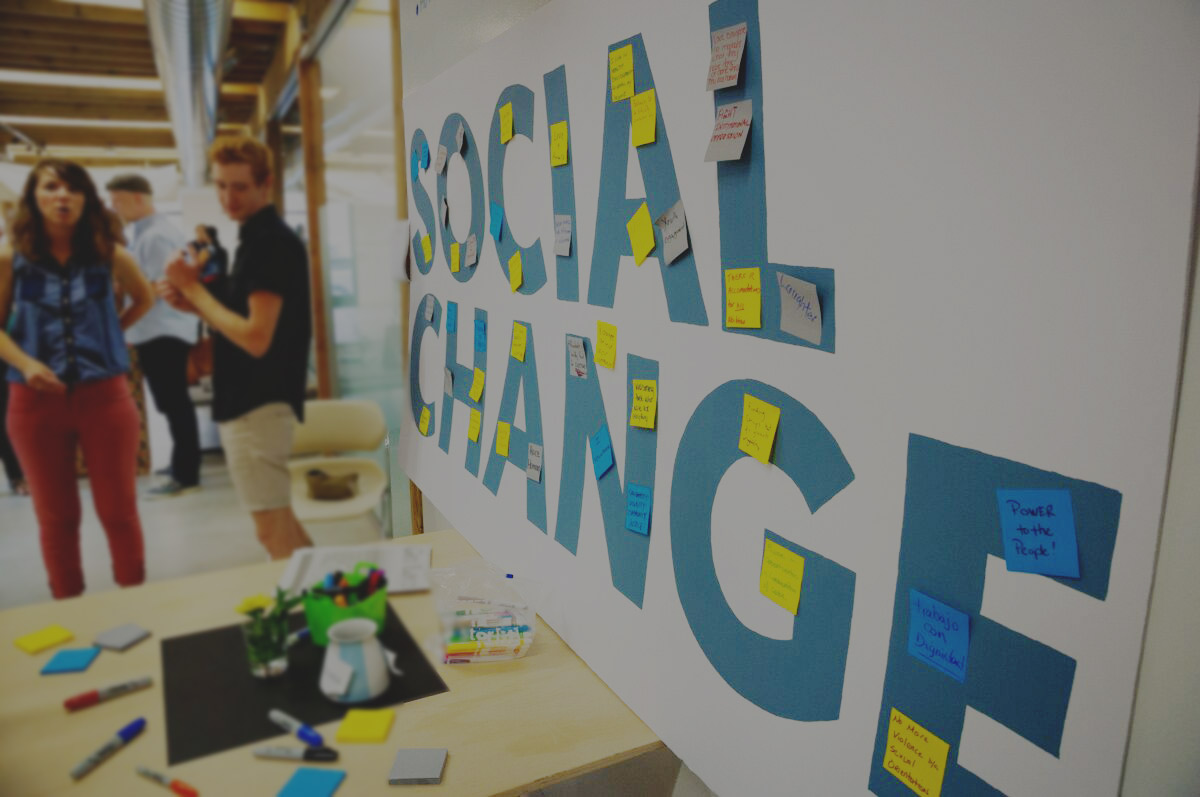 Chinook Fund has given out over $3.1 million in grants since 1987. Chinook Fund pools money from Colorado's progressive community and distributes it back to grassroots groups working on a wide range of social change issues.
Chinook funding supports the most strategic work unfolding at the local level to address globalization, poverty, war, racism and environmental destruction. Chinook Fund's grassroots grantmaking is unique. We recruit our board and grantmaking committee members from the communities we serve throughout Colorado. With the direct knowledge these grantmakers bring, we are able to respond to new ideas and fresh thinking. Chinook Fund makes grants that other foundations may view as "risky" but are often funding years later.
Using our grassroots grantmaking process, we have been an early funder on key issues including HIV/AIDS, sexual violence, immigration, and globalization.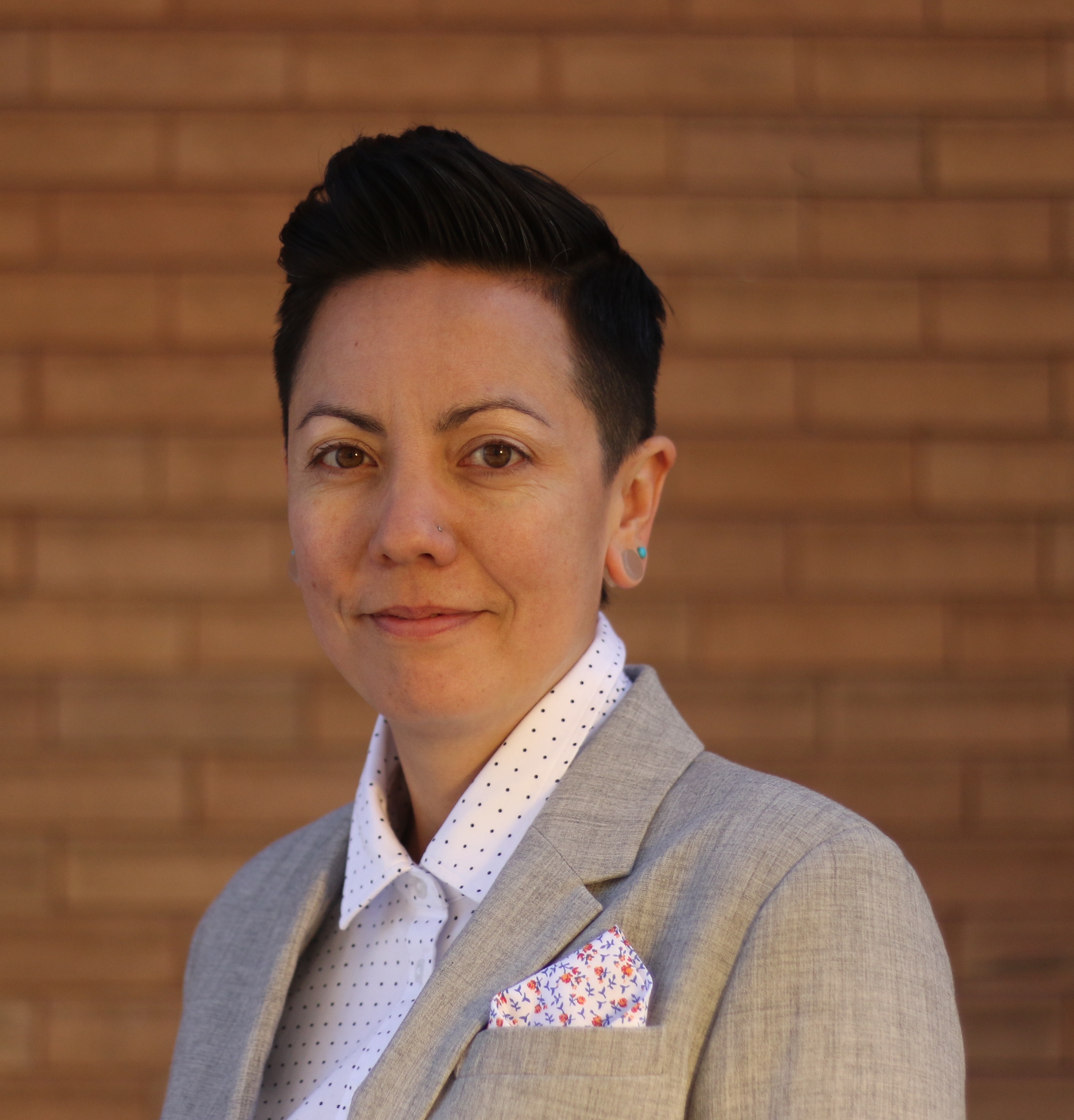 Crystal Middlestadt
Executive Director
Originally from Oregon, Crystal moved to Denver in 2004 where she found home and became active organizing around issues of gender justice and anti-violence. Crystal brings over 12 years of experience with nonprofit leadership, resource mobilization, and racial and economic justice. She previously served as co-executive director and resource development director of the Grassroots Institute for Fundraising Training (GIFT), a national organization that promotes the connection between fundraising, social justice and movement-building. During her tenure at GIFT, Crystal was proud to host the 2016 Money for Our Movements: A Social Justice Fundraising Conference in Denver.
Crystal is passionate about supporting grassroots organizations to align their funding with social justice values. Her curiosity in how funding influences organizational and movement priorities led her to join her first development committee in 2006 while program staff at a local rape crisis center. Crystal is a member of the Transformative Leadership for Change fellowship, dedicated to building the power and leadership of social change leaders of color in Colorado and currently serves on the board of Resource Generation, an organization organizing young people with wealth and class privilege in the U.S.
Crystal previously worked for Survivors Organizing for Liberation (SOL), as program staff and co-executive director, where she helped launch a robust grassroots fundraising program and pushed shelters across the state to shift policies to increase access for LGBTQ survivors. She served on the National Coalition of Anti-Violence Program's Governance Committee and Colorado Department of Public Health & Environment Sexual Assault Prevention State Team. Crystal spends her spare time reading sci-fi by people of color, building her music collection, and camping throughout the West. She has a B.S. in Sociology and Women's Studies from the University of Oregon.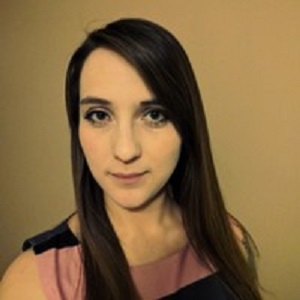 Cassandra Cordova
Development and Communications Manager
Cassandra was born and raised in Littleton, Colorado. She attended Seattle University, a Jesuit university dedicated to preparing its students to create a just and humane world. She graduated with a B.A. in English Creative Writing in 2014, moved back to Colorado, and in 2015 she joined The Delores Project as the Development Associate. The following three years she helped grow the organization's fundraising and communications.
Cassandra first learned about Chinook Fund through the Giving Project and joined the Spring 2017 cohort. She is excited to be a part of Chinook Fund's staff and help dismantle forms of oppression that affect marginalized communities. Outside of Chinook, she is part of a startup nonprofit seeking to establish equity, diversity, inclusion, and create positive social change within the spiritual community.
In her free time, Cassandra spends time with her family, her husband Matt, and their pets: a cat, two doves, and a 125-gallon fish tank. She enjoys playing games like D&D and Settlers of Catan, going to comi-cons, escaping from escape rooms, and being a nerd.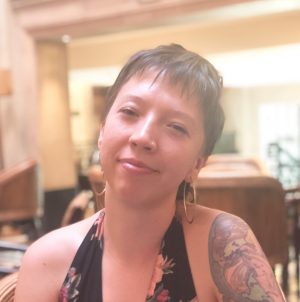 Jessica Nelson
Operations & Grants Manager
Jessica was born in Hong Kong and raised in Western Pennsylvania. She moved to California and then Colorado in 2011 to commit two years of her life to public service through AmeriCorps NCCC and City Year Denver. Before AmeriCorps shifted the trajectory of her life, Jessica graduated with a B.S. degree in Neuroscience from Allegheny College. Most recently she completed a B.S. degree in Physics from MSU Denver.
Jessica has been a part of the Chinook Fund team since 2013 and finds joy and motivation in learning from and working alongside Chinook Fund's grantee leaders to change oppressive systems. She is continually inspired by the unique community solutions Chinook funds and feels empowered in making change from the operational and strategic level for this work.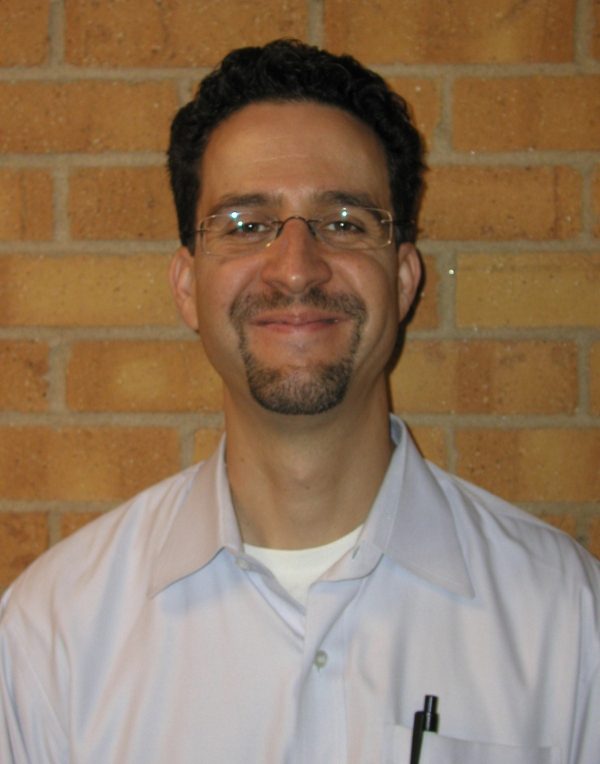 P. Barclay Jones
Barclay works with donor organizers through the Giving Project at Chinook Fund. His work focuses on facilitating groups of dynamic individuals as they deepen their awareness of their identities (emphasizing race and class), engage in political education and democratically distribute funding to community organizations across Colorado. In addition to this work, he serves as a consultant to nonprofit, public and private organizations seeking to improve their performance.
Having developed and led a number of high-performing teams, Barclay helps organizations and groups to identify challenges and opportunities while acknowledging and integrating the unique skills and abilities of all team members/employees/constituents. Group facilitation, community development, capacity building, grantmaking and strategic planning are areas that he specializes in. During his time in the nonprofit and public sectors he has focused on the subject areas of early childhood education, education, youth development, asset building, leadership development and multicultural education. He has worked diligently to ensure that community/resident engagement is built into programmatic efforts. Selected as a Livingston Fellow of the Bonfils-Stanton Foundation in 2007, he researched collaborative leadership approaches seeking to improve both organizational and community results (outcomes).
Barclay is the parent of two phenomenal children and actively volunteers in the community.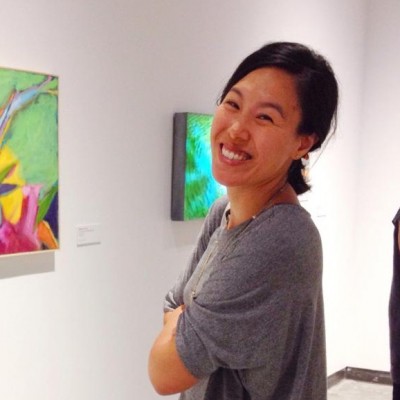 S. Juliette Lee
Program Director
Juliette grew up 3 miles from the CIA. The daughter of orphaned war survivors, she is dedicated to assisting minority, displaced, or disadvantaged communities. Juliette earned a BA in English and Masters in Teaching from the University of Virginia, and an MFA in Poetry with an Advanced Feminist Studies Certificate from the University of Massachusetts at Amherst. Juliette's training includes critical pedagogy and intersectional feminist praxis from an ethnic studies standpoint. She has extensive experience mobilizing communities through grassroots fundraising tactics and community dialogue. She previously worked for the Public Interest Research Groups (PIRG) as a canvass director and campus organizer, and helped to open a field office for US PIRG in New Orleans before working in higher education. She has taught for the University of Pittsburgh's graduate writing program and at the College of Art Media and Design at the University of the Arts.
Juliette strongly supports the arts as a vehicle for social transformation. In 2005, she founded Corollary Press, a series dedicated to multi-ethnic innovative writing, which she ran for ten years. Though the series ended, Corollary Press is held at the Poetry Center at ASU, SUNY Buffalo, Poet's House in NYC, and the Schomburg Center for Research in Black Culture. She helped coordinate the 2014 National Asian American Theater Conference and Festival, and has served as an editorial consultant for the Smithsonian Institute's Asian Pacific American Center and the Asian American Writers' Workshop. An active video artist and author, Juliette has published four books, numerous essays on race and culture, and was a 2013 Pew Fellow in the Arts for Literature.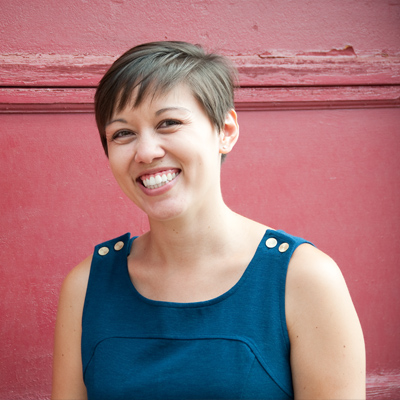 Courtney Banayad
Board Co-Chair
Courtney Banayad is the CoFounder of Moxy Group, an agency that collaborates with social justice organizations to help tell stories, build technology, and raise resources. She is an accomplished fundraiser who believes philanthropy is a tool for social change. She honed her fundraising skills at several social justice organizations, including Global Greengrants Fund, where she raised more than $10 million to propel grassroots environmental action. She holds an M.A. in International and Intercultural Communications from the University of Denver and degrees in Ethnic Studies and American Studies from the University of Texas at Austin. Courtney lives at the base of the Rocky Mountain foothills, where she gets up early for sunrise hikes and always has a pint of ice cream in her freezer.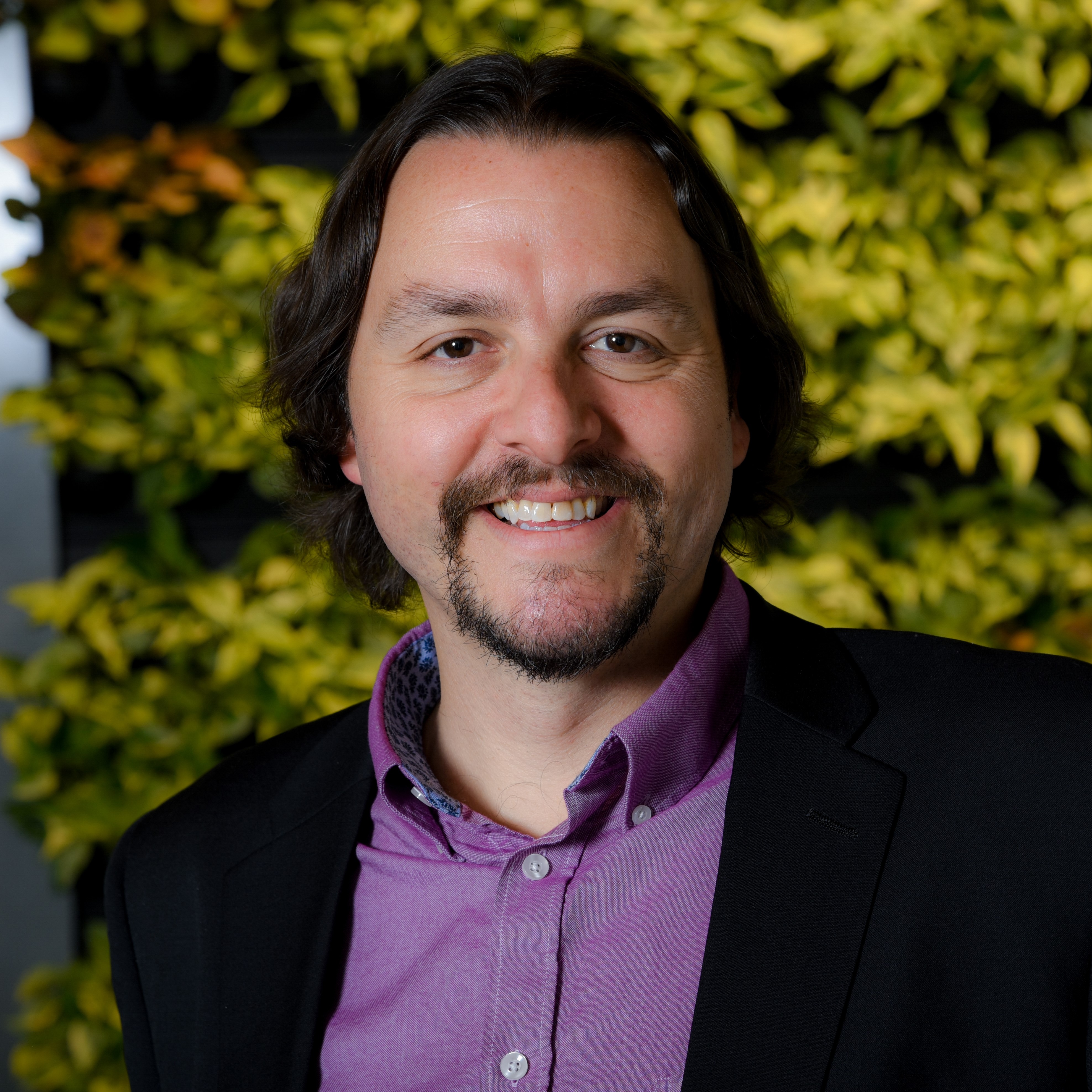 Erik Ortiz
Board Co-Chair
Erik is a non-profit leader with expertise in grant administration, capacity building, and strategic planning. A connector, Erik has focused his professional career on advocating for causes and serving communities in the areas of child abuse prevention, HIV/AIDS, cancer awareness and research, public health, and grassroots advocacy. He has served as a bilingual case manager, community organizer, and fundraiser for a number of organizations. Currently, Erik is an Associate Program Officer at the Colorado Health Foundation where he oversees grant administration in the areas of Access to Care and Behavioral Health. Originally from Colorado, Erik is also a dedicated volunteer for the Chinook Fund and an avid traveler and concert goer with his partner, Laura, and pup, Winston!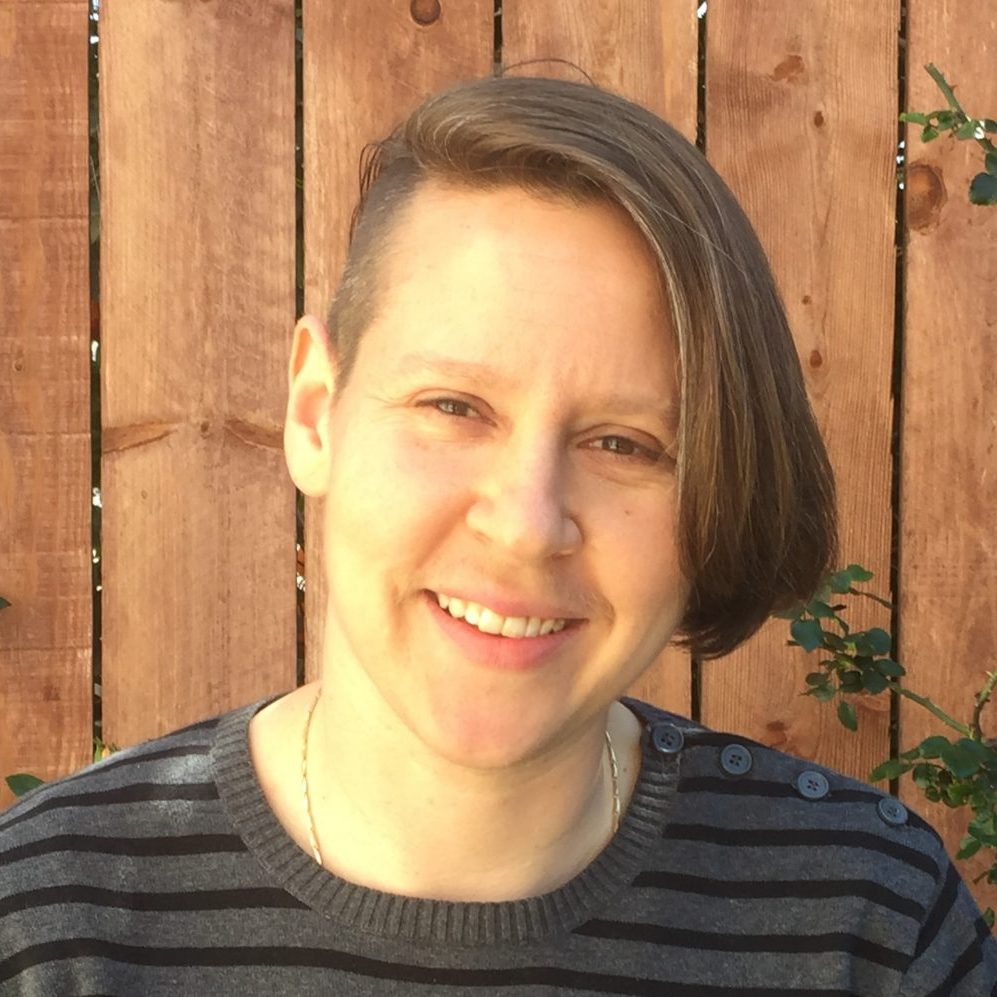 Mac Liman
Board Treasurer
Mac Liman (she/her/hers) was born and raised in Colorado. She is passionate about organizing people around privileged identities — especially young people who, like her, have class privilege — and she is honored to have been able to do this work with beautiful, cross-class, multiracial community at Resource Generation since 2005 and the Chinook Fund since 2007.
In addition to training, facilitating, and moving her people towards collective action, Mac is a bicycle mechanic (so she also has tangible tasks that can be fixed with her hands) and lives with many of her favorite people in a shared community home. She likes being a good neighbor, asking questions, and telling stories that expose the myth of the US meritocracy.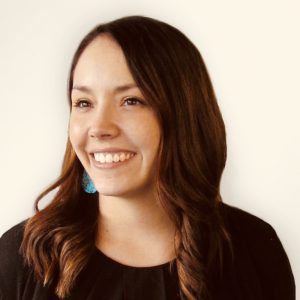 Katie Terrazas Hoover
Board Secretary
Katie Terrazas Hoover started her Chinook Fund journey as a cohort member of the Spring 2017 Giving Project, which collectively raised over $86,000-funding 19 Colorado-based grassroots social justice organizations. Following the Giving Project, she remained actively engaged with Chinook Fund, serving as the co-chair of the Giving Project Alumni Community.
In her day job, she works for The Colorado Education Initiative (CEI) working in partnership with educators, schools, and districts across the state towards systemic change, rooted in a vision of equitable outcomes for every student. From 2010-2016, Katie worked on program implementation and community engagement at Facing History and Ourselves, helping Colorado students gain critical thinking skills, empathy and tolerance, civic responsibility, and a greater understanding of their role in a democracy. Katie holds a bachelors degree in Political Science from Indiana University.
Katie is originally from Northwest Indiana, just outside of Chicago. Her experiences growing up in a highly segregated area among working-class families seeded her commitment to work towards racial and class justice. She has lived on Northside of Denver since 2010 with her family.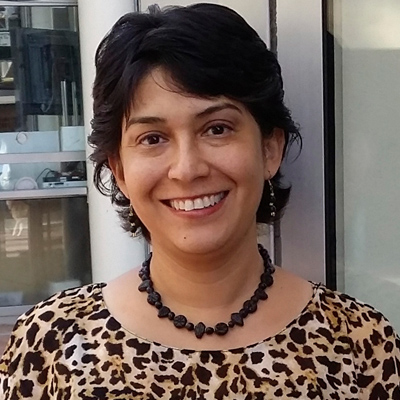 Nancy Hernandez
Nancy was born and raised in El Paso, Texas and attended Colorado College where she earned a Bachelor's degree in Philosophy.  After working in various Denver nonprofits, including the Gill Foundation, Clinica Tepeyac and the Colorado Parent Information and Resource Center, she went on to earn a Master's degree in Nonprofit Management at Regis University.  Nancy served for seven years as a Program Officer with the Hispanic Scholarship Fund where she provided outreach and retention services to students and helped families navigate the higher education process.  Nancy is currently a doctoral student in the Educational Leadership, Research and Policy Program at the University of Colorado at Colorado Springs.  She is also the Community and Education Facilitator for Adams 50.  She develops and delivers programs and presentations to inform and engage families on postsecondary and workforce opportunities available to their students.
In her spare time, Nancy supports the Keeping the Dream Alive Conference that provides information on how to help undocumented students who want to go to college.  She is a Board member of the Chinook Fund, and she is co-president and one of three co-founders for the Colorado College Alumni and Students of Color Association (CCASCA).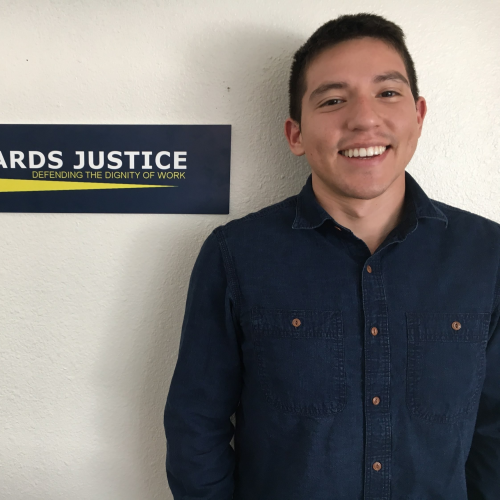 Jesus Loayza
Jesus, a 2017 Fall Giving Project alumnus, is excited to join the board after having seen first hand the kind of impact that the Chinook Fund has for uplifting communities' work. He believes that those best suited to better their communities' situations are those living the day-to-day experiences in those communities. Therefore, he appreciates the Chinook Fund's emphasis on inclusive, community-led work. An organizing fellow for the nonprofit law firm Towards Justice, Jesus helps connect workers affected by workplace injustices to legal resources and organizes alongside them to strengthen worker protections.