Chinook Fund supports community organizations working on issues of racial, social and economic justice in the state of Colorado.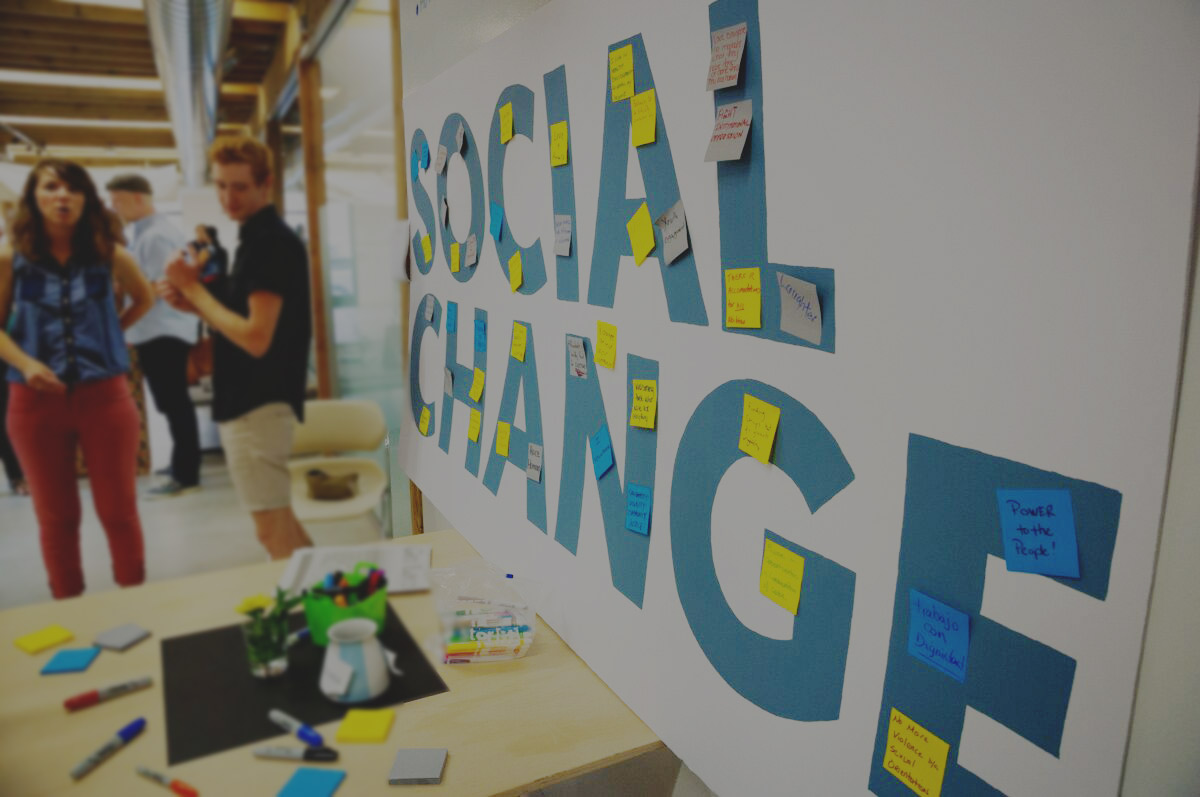 Chinook Fund has given out over $3.6 million in grants since 1987. Chinook Fund pools money from Colorado's progressive community and distributes it back to grassroots groups working on a wide range of social change issues.
Chinook funding supports the most strategic work unfolding at the local level addressing issues of social and economic justice. Chinook Fund's grassroots grantmaking is unique. We recruit our board, grantmaking committee, and Giving Project members from the communities we serve throughout Colorado. With the direct knowledge these grantmakers bring, we are able to respond to new ideas and fresh thinking. Chinook Fund makes grants that other foundations may view as "risky" but are often funding years later.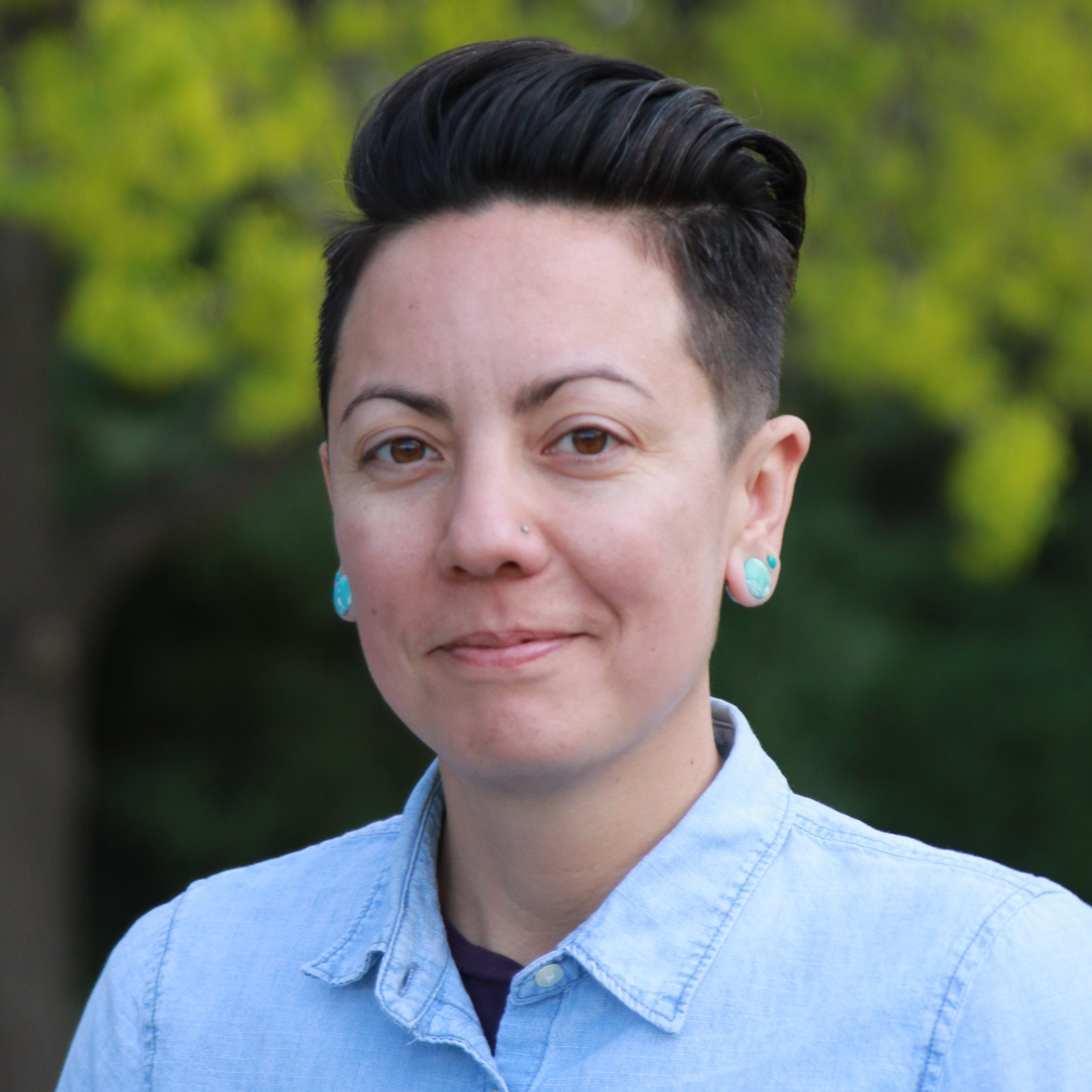 Crystal Middlestadt
Executive Director
Pronouns: They/Them
Crystal joined Chinook Fund in April 2018 and brings a depth of experience with nonprofit leadership, resource mobilization, and social justice. Crystal believes that changing our relationship to money has the potential to radically shift the way we mobilize resources for movements. They are thrilled to continue Chinook Fund's legacy of democratic grantmaking through the innovative Giving Project.
Crystal previously worked for the Grassroots Institute for Fundraising Training (GIFT), Survivors Organizing for Liberation, a former Chinook Fund grantee, and is proud to have helped kickstart resource mobilization gatherings at the Allied Media Conference. During their tenure at GIFT, Crystal was proud to bring the 2016 Money for Our Movements: A Social Justice Fundraising Conference to Denver. Crystal is board co-chair of Resource Generation, serves on the steering committee for the National Giving Project Network, and participated in the Transformative Leadership for Change fellowship for BIPOC leaders in Colorado.
Crystal was raised in a small, working class town in Oregon by a family of paper mill workers and was the first person in their family to graduate from college. After receiving her B.S. in Sociology and Women's Studies from the University of Oregon in 2003, Crystal moved to Denver and soon began organizing around issues of gender justice, LGBTQ anti-violence, and racial justice, sparking them to put down roots in this mountain state.  They are continually inspired by adrienne maree brown, author of Emergent Strategy, who reminds us that what we pay attention to grows.
Crystal lives with in southwest Denver and spends their spare time learning to garden, building their vinyl collection, sneaker shopping, and camping throughout the West.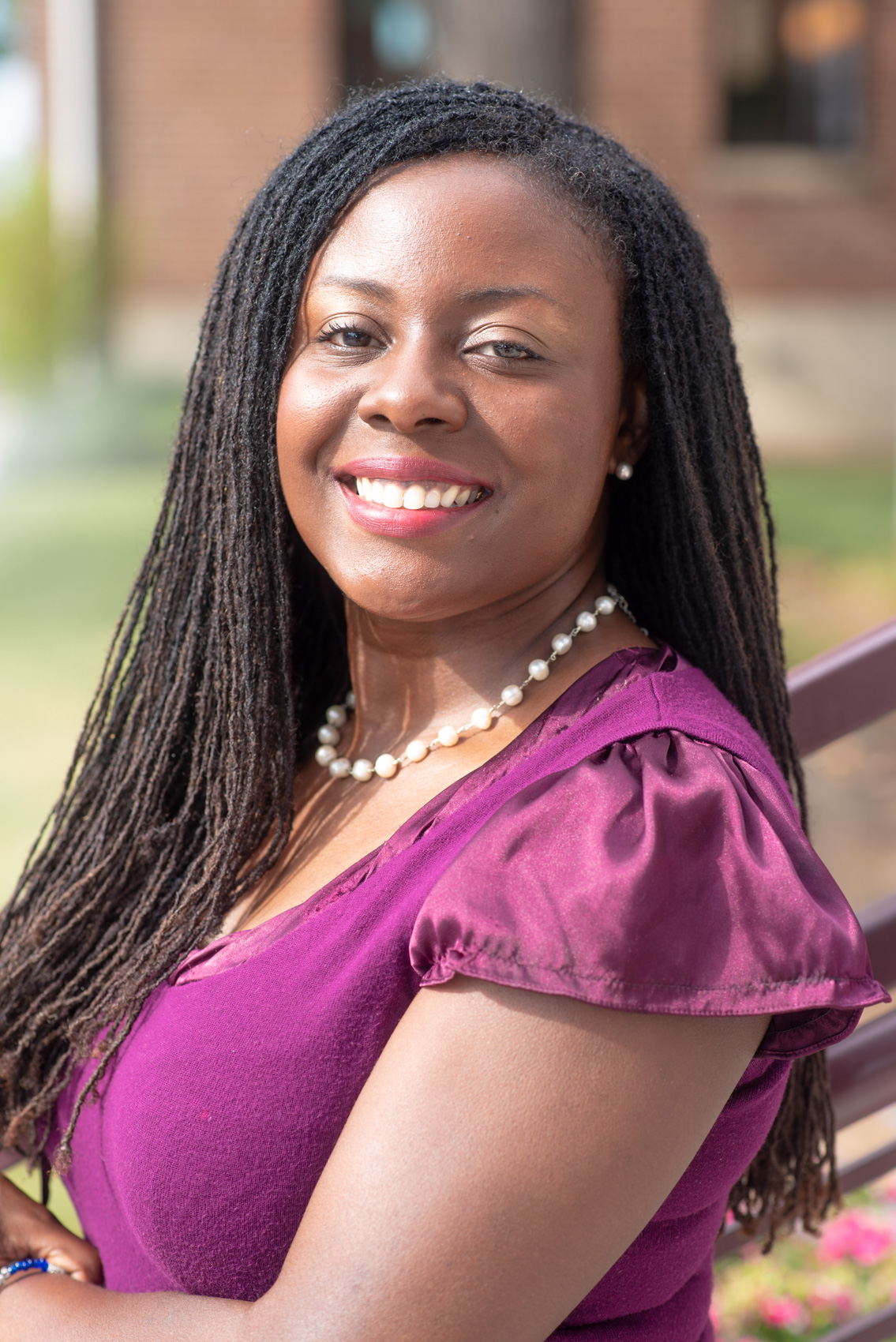 Ginnie Logan
Program Director
Pronouns: She/Her/Hers
Ginnie joins Chinook as a Giving Project (Spring 2016) alumnus and former grantee. Ginnie along with her brother Barry grew up in Denver as the children of military parents. Their mother, Jacquelyn Molock-Logan, retired from the Air Force, then started a small gift shop in the historic African American Five Points Neighborhood called Neat Stuff, where she led that business for 25 years making it one of the longest consecutive running Black businesses in the neighborhood. The central location and longevity of her mother's store resulted in Ginnie growing up directly in the heart of a community of activists, religious and cultural leaders, and everyday folk straddling the range of divergent African American experiences. Ginnie thinks of herself as a  product of a communal upbringing and believes deeply in the concept of Ubuntu – a concept in which one's sense of self is shaped by their relationships with other people. It's a way of living that begins with the premise that "I am" only because "we are."  Therefore, Ginnie enters her work and walks in the world as the daughter of her mother, the sister to her brother, and the product of and steward to her community.
Professionally, Ginnie identifies as an educator-practitioner with 14 years of instructional leadership experience at the primary, secondary, organizational, and systems levels. She has served in a variety of positions including high school teacher, school assistant middle school principal, university professor, program designer, academic theorist, and non-profit founder. Her formal academic training is as a Learning Scientist who uses critical race, womanists, and Marxist theories to inform her praxis.  She believes that education is a tool for liberation if used to directly mitigate and ultimately eradicate oppressive systems that disproportionately harm BIPOC and Poor People. A core premise of her professional work is that education must include an immediate and direct impact (as opposed to deferred promise) when it comes to BIPOC and Poor People.  Some of her work is captured in her recently edited volume Black Girl Civics, the non-profit organization she founded in 2014 called Big Hair, Bigger Dreams, and her current passion project The E/P Project.
When Ginnie is not doing educational or community work, she can be found traveling internationally, gardening in her backyard, camping in the Colorado mountains with her partner, and/or dining in Denver with her friends.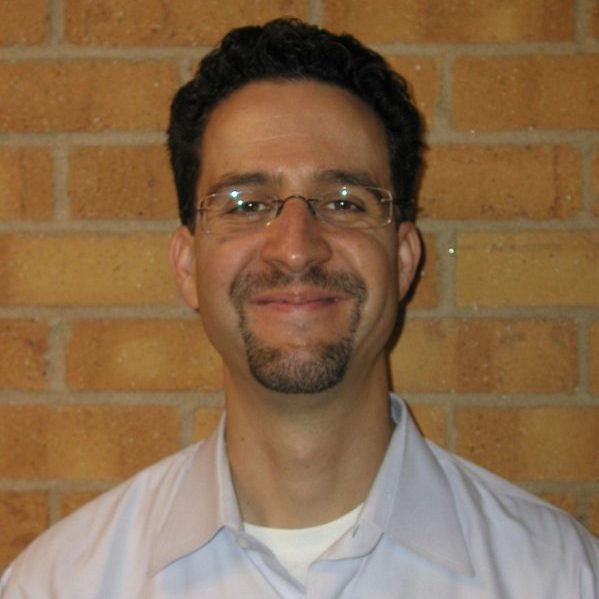 P. Barclay Jones
Program Manager
Pronouns: He/Him
Barclay works with donor organizers through the Giving Project at Chinook Fund. His work focuses on facilitating groups of dynamic individuals as they deepen their awareness of their identities (emphasizing race and class), engage in political education and democratically distribute funding to community organizations across Colorado. In addition to this work, he serves as a consultant to nonprofit, public and private organizations seeking to improve their performance.
Having developed and led a number of high-performing teams, Barclay helps organizations and groups to identify challenges and opportunities while acknowledging and integrating the unique skills and abilities of all team members/employees/constituents. Group facilitation, community development, capacity building, grantmaking and strategic planning are areas that he specializes in. During his time in the nonprofit and public sectors he has focused on the subject areas of early childhood education, education, youth development, asset building, leadership development and multicultural education. He has worked diligently to ensure that community/resident engagement is built into programmatic efforts. Selected as a Livingston Fellow of the Bonfils-Stanton Foundation in 2007, he researched collaborative leadership approaches seeking to improve both organizational and community results (outcomes).
Barclay is the parent of two phenomenal children and actively volunteers in the community.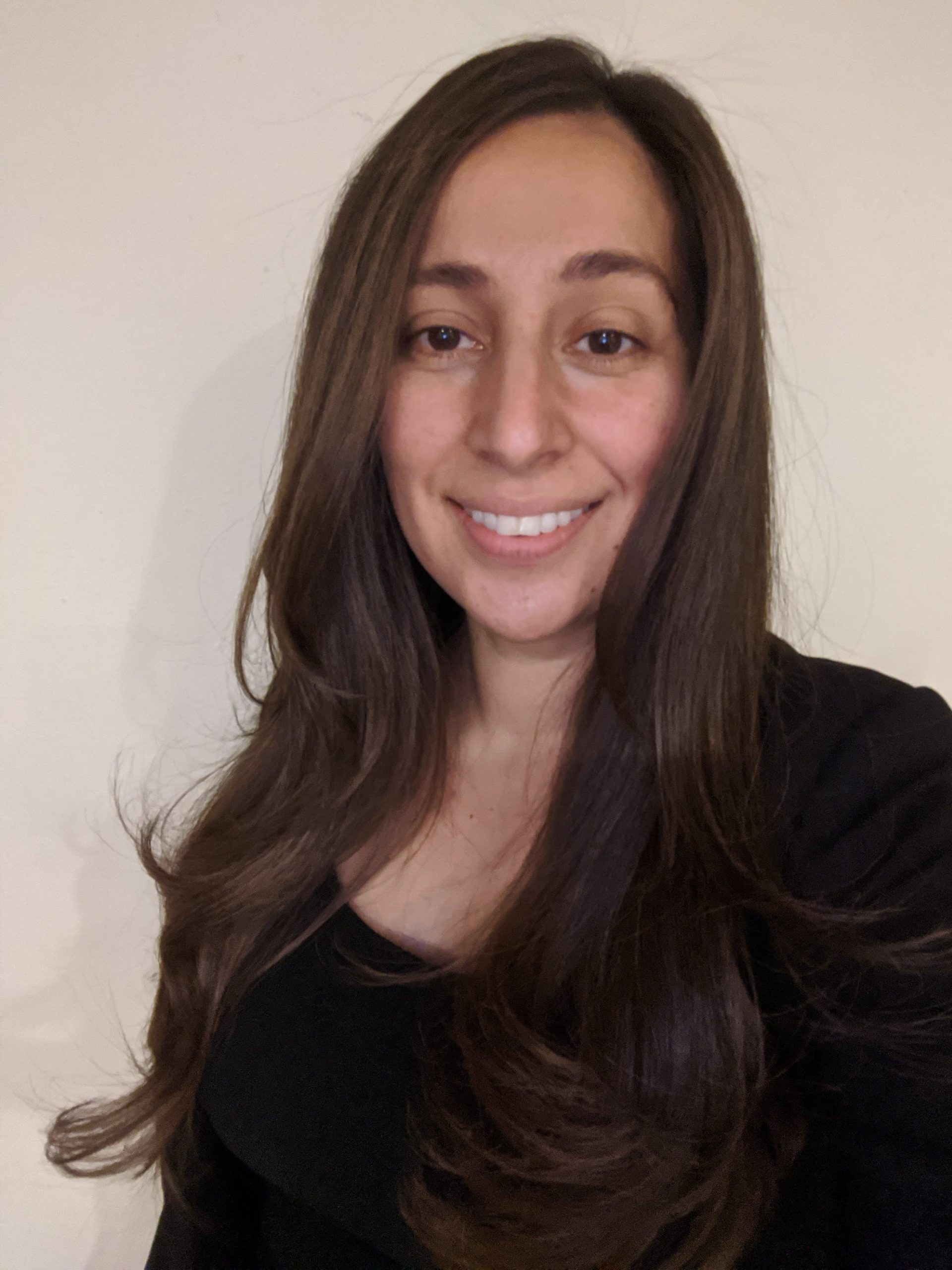 Judith Marquez
Grants Manager
Pronouns: She/Her
Judith (she/her) joins the Chinook Fund team as the new Grants Manager, where she will support applicants and grantees in our funding process as well as increase capacity to build and promote resources for grantee partners. Judith participated with Chinook Fund in 2010 on the Grant Making Committee, experiencing firsthand the transformative power of community-led grantmaking, and working as a community organizer with groups funded by Chinook Fund. Judith was an essential part of launching the Another World is Possible Fund, serving as a key member of that grantmaking collective. Her leadership as a community organizer includes being a part of the legacy of Women of Color that spearheaded the win for a comprehensive paid family and medical leave program in Colorado.
Judith is the daughter of Mexican immigrant parents and roots her work in her family's and community's struggle for justice. For the past decade, she has served on the front lines as a community organizer in the Denver Metro Area, the larger Colorado community as well as on the national front. She led and engaged in campaigns to stop the deportation of a community leader as well as direct actions to recuperate stolen wages for workers and address our racist and unequal tax systems that benefit corporations and the wealthy. 
Judith is excited to continue to support the social justice ecosystem in the state via the efforts of the Chinook Fund. She is passionate about bringing an anti-oppression and intersectional frame into her work, recognizing that all of our struggles are intimately connected and our liberation is bound to each other.
In her free time, Judith enjoys spending time with her loved ones, caring for her niblings, attending arts/cultural events, and experiencing the outdoor beauty of Colorado.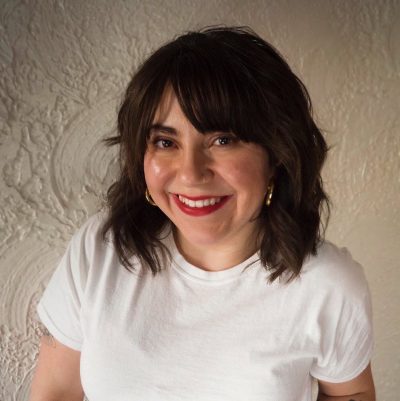 Marie Medina
Grassroots Fundraising Manager
Pronouns: She/Her
Marie was born and raised in the southern plains of Colorado, a descendant of Chicanx farmworkers, land stewards, activists, and curanderas. Growing up in a rural farming community heavily impacted by poverty instilled in Marie the power and importance of resiliency. She earned her BA in Psychology and Gender Studies from the Metropolitan University of Denver in 2013. While a student, she organized with Slutwalk Denver, a transnational movement calling for an end to rape culture, including victim blaming and slut shaming of sexual assault victims. In her role, she helped amplify the voices of groups impacted by sexual violence including sex workers, formerly incarcerated people, and unhoused/displaced communities.
Marie's grassroots fundraising experience includes developing digital and on-air fundraising campaigns for the independent news network Free Speech TV, counting Democracy Now! and Gay USA among the programming. Her commitment to Reproductive Justice brought her to the Colorado Organization for Latina Opportunity and Reproductive Rights (COLOR). While at COLOR Marie used transformational fundraising strategies, resulting in the highest-grossing fundraiser in COLOR's herstory as well as COLOR's first planned giving program. Through her passion for connecting people to causes through writing, she has produced fundraising content and helmed events for local political campaigns, Healthcare for All Colorado, and Curious Theatre Company. In 2018, Marie received an Outstanding Alumni award from Metropolitan State University's Gender Institute for Teaching and Advocacy.
Creativity is a vital part of Marie's life; she serves on the board of Art Students League of Denver and her (many) side hustles include boudoir photography, vintage re-sale, writing, event planning, and any activity that includes glitter.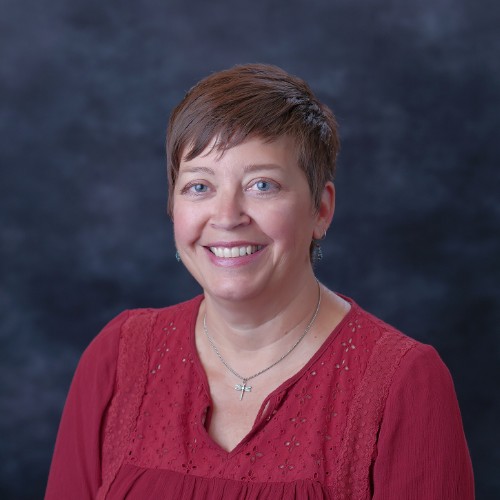 Trena Moya
Finance & Operations Manager
Pronouns: She/Her
Trena's journey to joining Chinook Fund as the Finance & Operations Manager began in Omaha, NE where she grew up in a middle-class family as the youngest of 5 and granddaughter of Mexican immigrants & Kansas farmers. She followed some of her siblings to Colorado in 1985, which became her heart home at first visit.
After working in the banking industry for several years, Trena's soul needed recharging and she returned to school, graduating from Metropolitan State University of Denver with a B.A. in Spanish. She then began her 20+ year career in the nonprofit/philanthropic sector, working with both local and international organizations, during which she has developed a range of skills in finance, human resources, administration, and operations.
Trena is a member of Denver Showing Up For Racial Justice (SURJ) and has been active in supporting her communities for many years. However, her participation in the Spring 2021 Giving Project helped her to better understand her responsibility and role in helping to bring about systemic change. She is excited to have the opportunity to apply her skills in support of Colorado's grassroots organizers and Chinook Fund's democratic grantmaking model.
Trena lives in North Denver with her partner, Don, and their ever-entertaining cat, Juniper. She feels lost without a book to read, treasures time with friends & family, and enjoys making her grandma's mole every Christmas.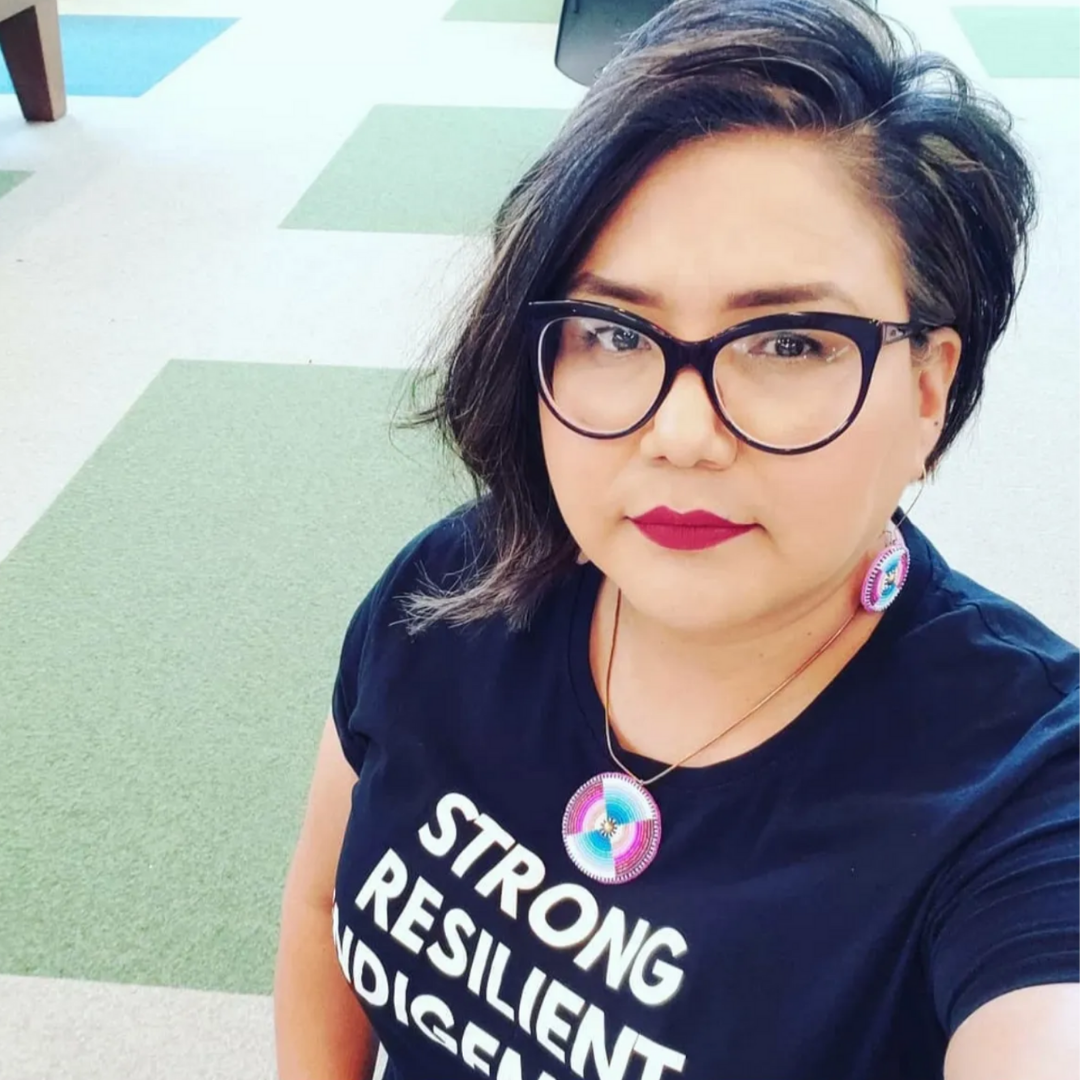 Donna Chrisjohn
Board Co-Chair
Pronouns: Wiƞyan/She/Her
Donna is Sicangu and Diné/Indigenous and uses Wiƞyan/she/her pronouns. She serves as Co-chair of the Denver American Indian Commission. Donna is a mother of five children and a native of Denver. She works as a legal professional for a law firm in downtown Denver. She stays active in the Native community by volunteering and participating in several community organizations. Donna is a public speaker and has been presenting historical information about Lakota people to schools and organizations for over 40 years. Education is not only a passion but a purpose for Donna. Her commitment to education is evident by her service on several committees for one of the Metro Denver school districts. Donna is an alumna of the Spring 2020 Giving Project.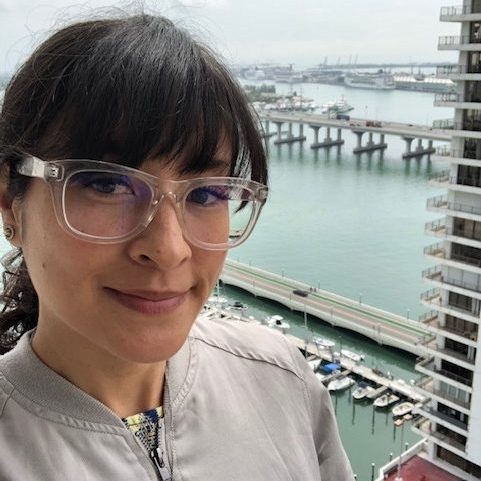 Davian Gagne, MSW
Board Co-Chair
Pronouns: She/Her
Davian is a mobilizer of resources and social justice practitioner with experience in the nonprofit, public, and philanthropic sectors. She has mobilized millions of dollars to support social justice efforts by using an equity and social justice lens and authored an article about funder collaboratives. She is also an alum of The Funders' Network PLACES fellowship. For her education, she went to the University of Denver for undergrad and graduate school and holds a Master of Social Work.
In her consulting practice, she offers visioning on resource mobilizing, racial equity learning, and facilitation and coaching on transformative leadership and healing. She is leader with Standing in Our Power and a certified trainer in the "Breakdown to Breakthrough" model for personal and organizational transformation co-created by Taij Moteelall of Standing in Our Power. The Breakdown to Breakthrough model is built on the notion that we must breakdown and release what is not working and no longer serving us to live into a breakthrough vision. It recognizes that both internalized and systemic oppression are significant barriers to building power and creating lasting change and that we need to create intentional spaces and processes to release the ways we've internalized oppression and our attachment to oppressive systems.
She joined the Chinook Fund community in 2006 through the grantmaking committee and transitioned into a co-chair role for the committee as well as joined the board of directors. In 2019, she re-joined the board of directors and is excited to make some money and resources move for the Chinook Fund.
A quote that Davian uses often in her work in life in general is "Lift as you climb!"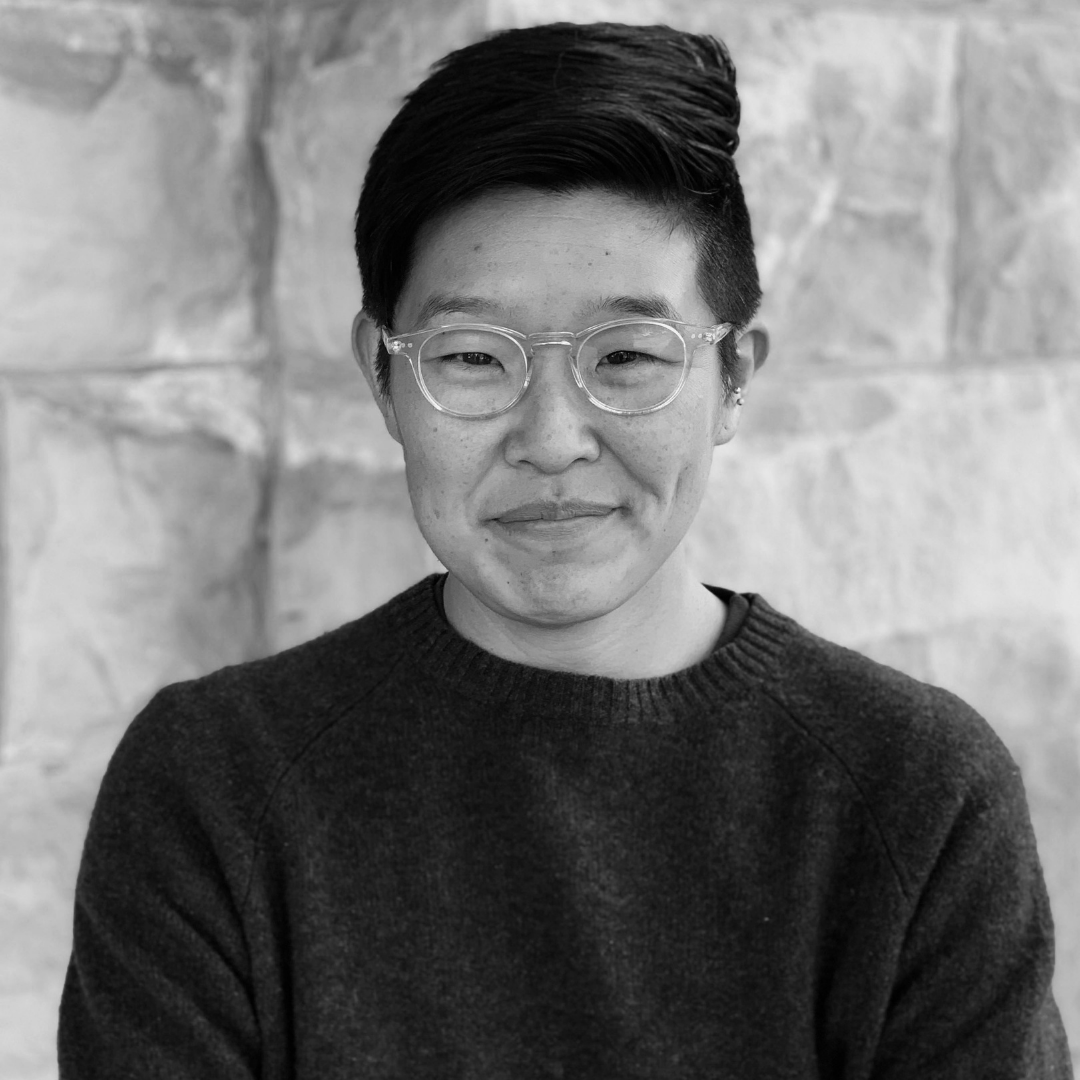 Anna Eunjoo Ghublikian
Board Secretary
Pronouns: They/Them/Theirs
Anna joined the Chinook community as part of the Spring 2019 Giving Project. Their background is in art history, curation, video programming and production and they are currently employed at Women's Wilderness as the Director of Marketing & Community Outreach. They are also a practicing artist interested in exploring themes of time and loss. Other organizing work includes Resource Generation and Corporate Accountability. They were raised in Massachusetts and relocated to Denver in 2014 after spending most of their life on the east coast. They received a BA in Art History from Swarthmore College and an MA in Public Humanities from Brown University. They love Murder, She Wrote and Kate Bush.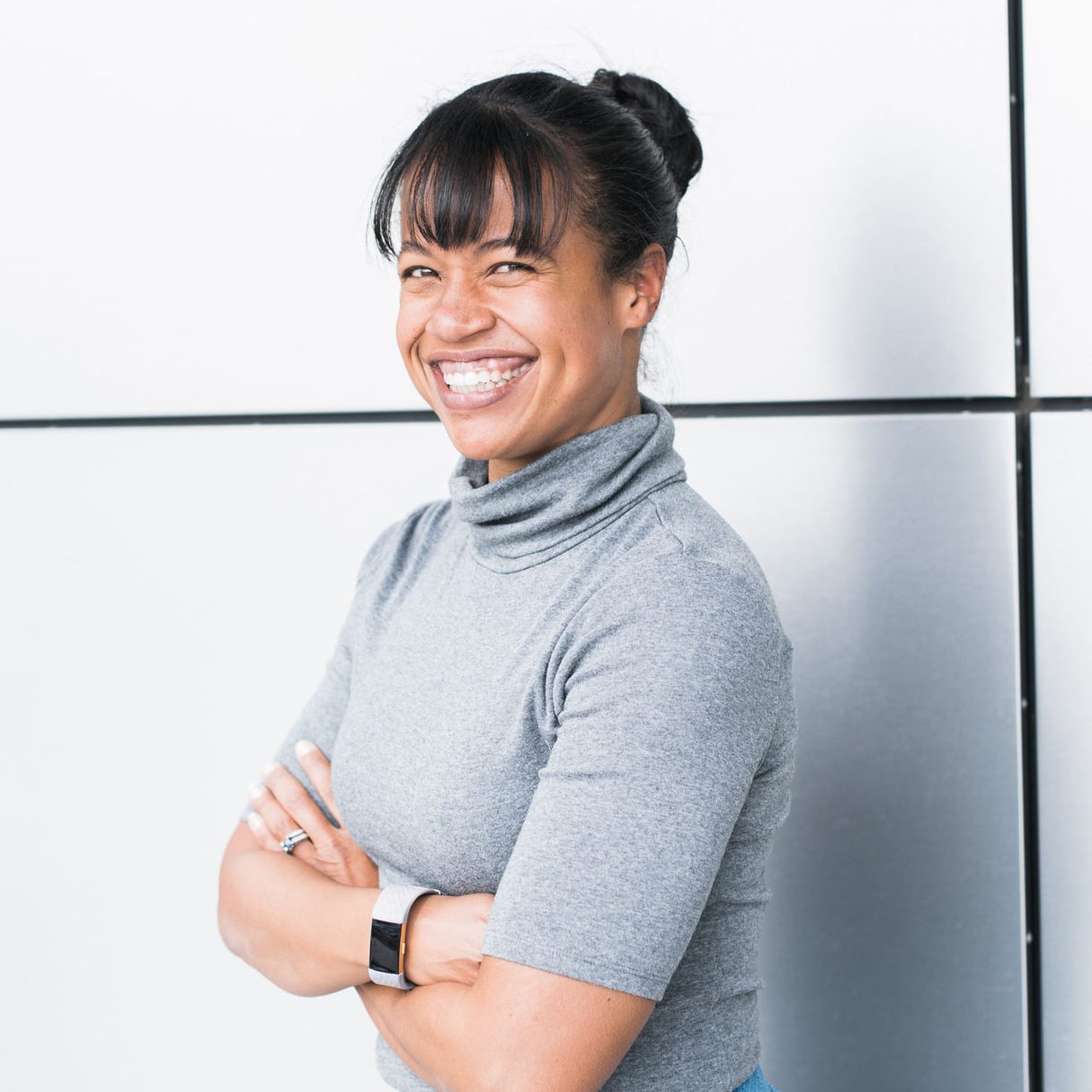 Angela Daniels
Chair of Development Committee
Pronouns: She/Her
Angela Daniels was part of the Spring 2019 cohort of The Giving Project where she fell in love with Chinook Fund and learned she could do that scary thing called "fundraising". She became a member of the board in October of 2019. She has a B.A. in Theatre Arts from the University of Arizona and an M.A. in Emergent Digital Practices from the University of Denver. 
Angela runs the Product team at a tech company in Denver. Inspired by the work she was doing with The Giving Project, Angela co-founded Women of Color in Tech – a community by and for women of color working in the tech industry to network and grow professionally. 
Angela's favorite book of all time is An Unkindness of Ghosts by Rivers Solomon. It is a science fiction book that explores the intersections of racism, classism, and the oppression of binary social constructs. She is also inspired by The Body is Not an Apology by Sonya Renee Taylor, which lays the foundation for radical self-love as a way to produce systemic change. Angela hopes she can take the lessons learned from both of these incredible works to honor and support the people in Colorado who are using grassroots community organizing to create real change.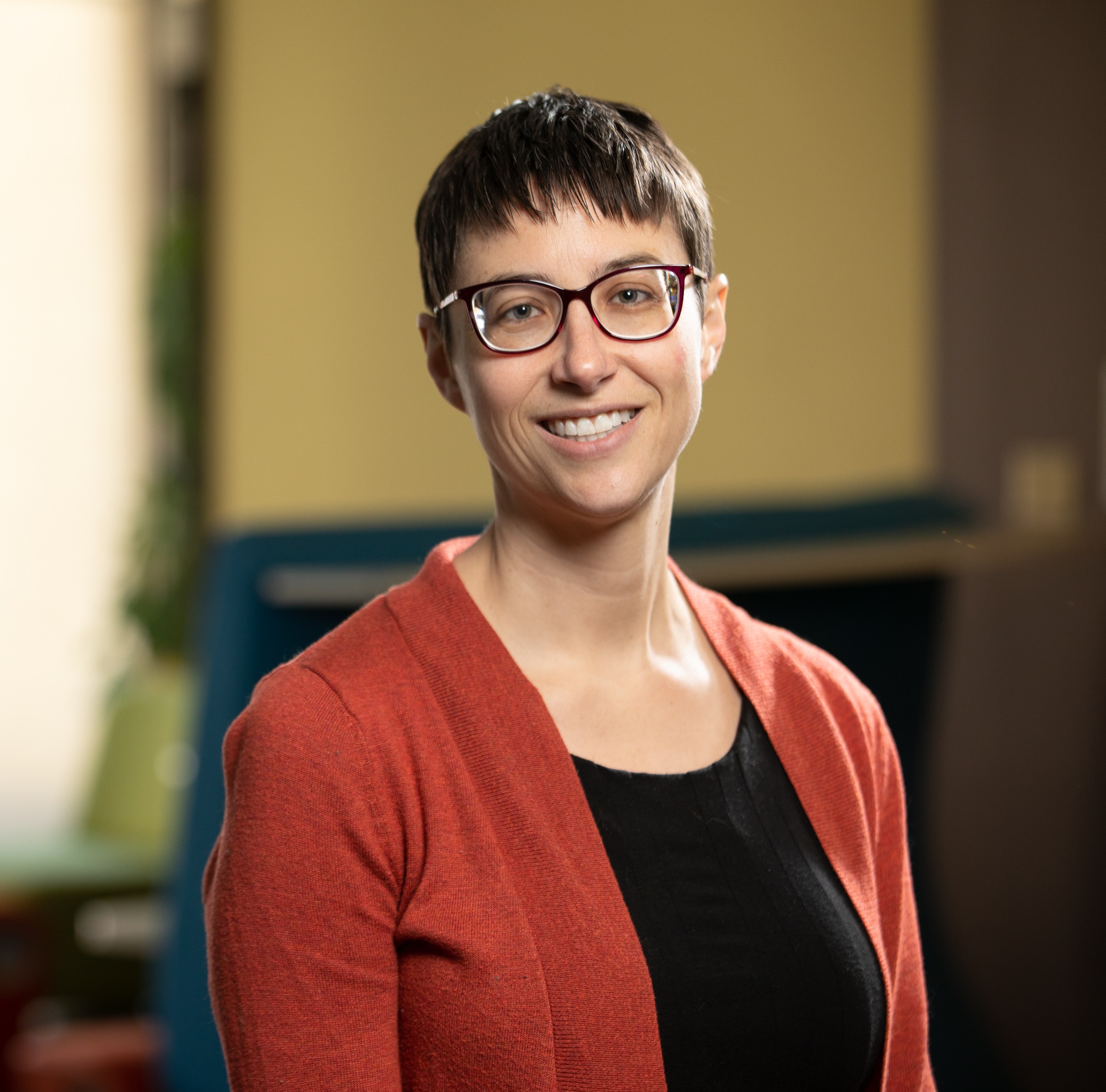 Angela Schreffler
Board Treasurer
Pronouns: She/Her
Angela has worked in the nonprofit sector her entire career, starting as an AmeriCorps member right out of college. She has worked as Colorado Nonprofit Development Center's Vice President since 2013.  Prior to her current position, she was the executive director of Denver Regional Mobility and Access Council (DRMAC). Angela volunteers with Bessie's Hope and with the Whittier Neighborhood Association, where she resides. She has served on several boards of directors and committees, including the event planning committee with Chinook Fund. Angela participated in Chinook Fund's Giving Project in 2017 and joined the board in 2019. Angela has a master's in Public Administration with an emphasis in Nonprofit Management. Away from work, Angela enjoys gardening, hiking, traveling, and craft beer.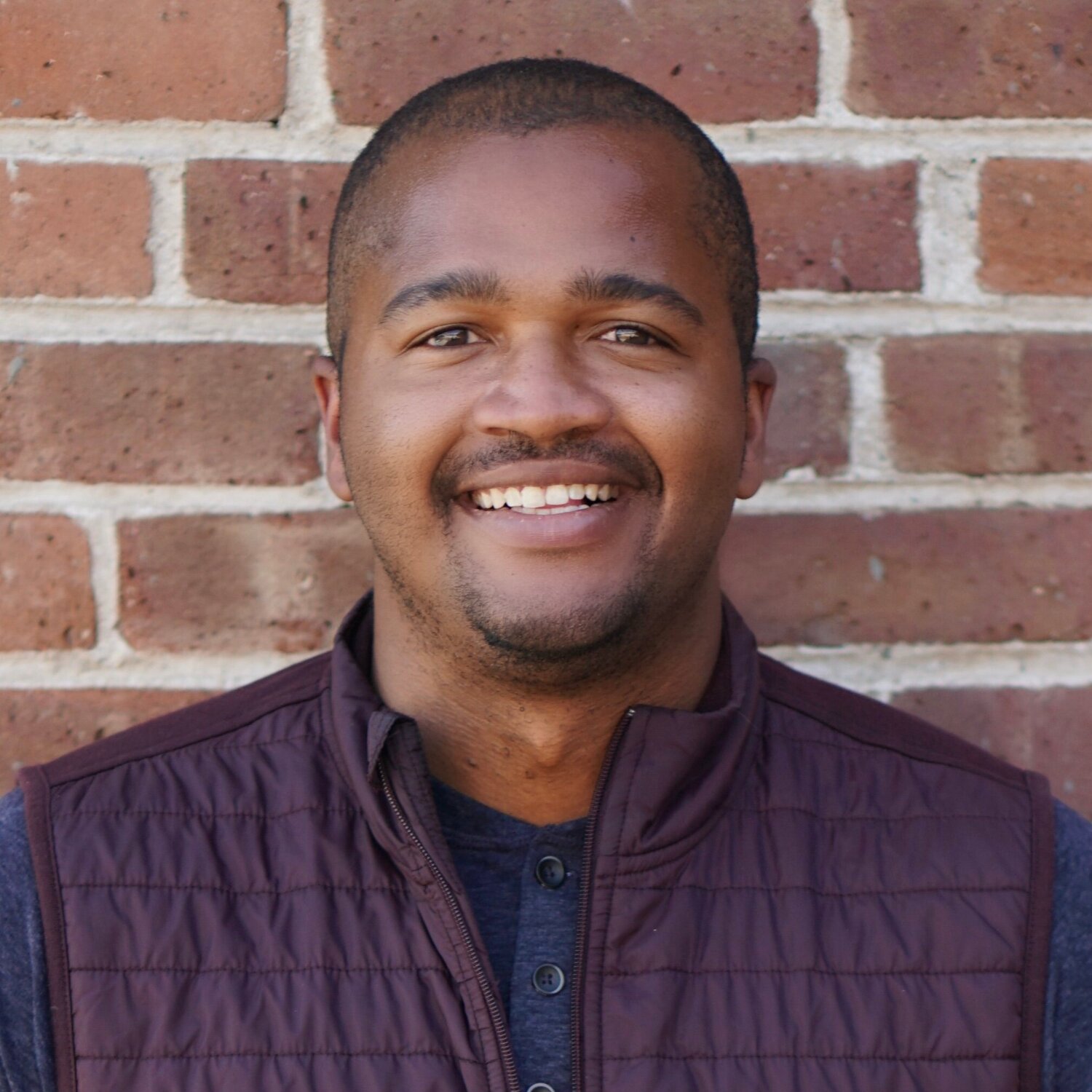 VJ Brown
Board Member
Pronouns: He/Him
VJ is an alumnus of Chinook Fund's 2017 Fall Giving Project. His extensive background in community organizations includes supporting civic leadership programs for rising professionals and college students with the  Denver Metro Chamber Leadership Foundation, where he also helped develop and lead the organization's strategy around diversity, equity, and inclusion.  VJ is a former El Pomar Foundation Fellow, supporting grantmaking and community outreach programs. He currently serves as the Program Manager for Moonshot edVentures and on the Board of Directors for the Civic Canopy. He also supports many organizations in Denver through facilitation and strategic planning, including as a facilitator with the Giving Project. VJ holds a Bachelors of Arts in Africana Studies from Davidson College with a minor in Anthropology. He is a 2018 graduate of the Urban Leadership Foundation of Colorado Connect Leadership program and a participant in 2020 Colorado Civic DNA.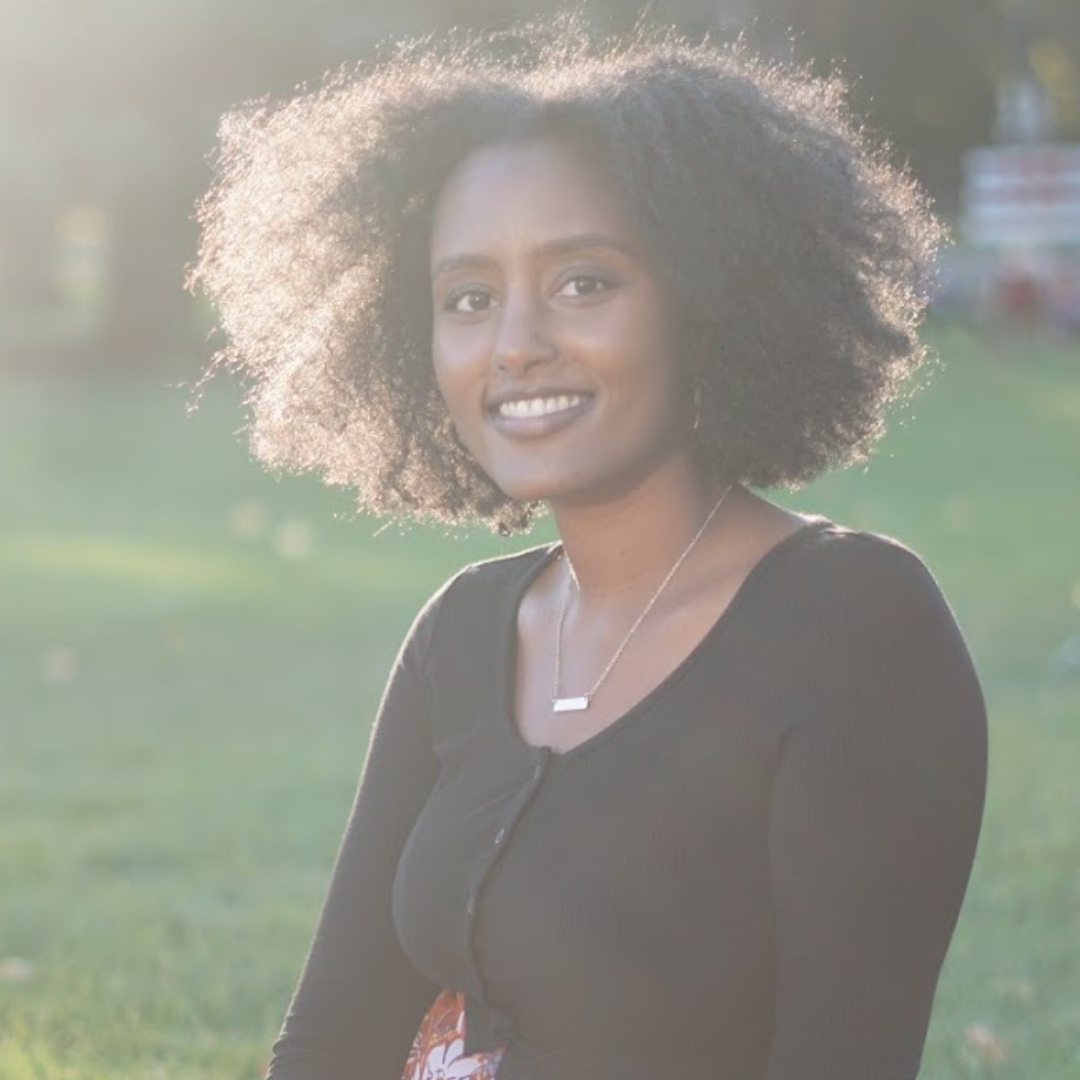 Selamawit Gebre
Board Member
Pronouns: She/Her
Born and raised in Atlanta, GA, Selamawit is a cyclical strategist, equity-centered designer, and a community member. She believes that many different relationships are required to move closer to transformation and that understanding and interrogating our relationships to money, politics, and each other are critical for social justice. She is currently the Director of Strategic Initiatives and Impact at RESCHOOL, an initiative of the Donnell Kay Foundation. Selamawit's involvement with the Chinook Fund began with being a member of the Fall 2019 cohort of the Giving Project. Selamawit's embodiment of self and collective freedom extends into many shapeshifting curiosities that appeal to her senses which include but are not limited to experimenting with fragrances, indulging in recipes, and dazzling in the stillness of the Colorado outdoors.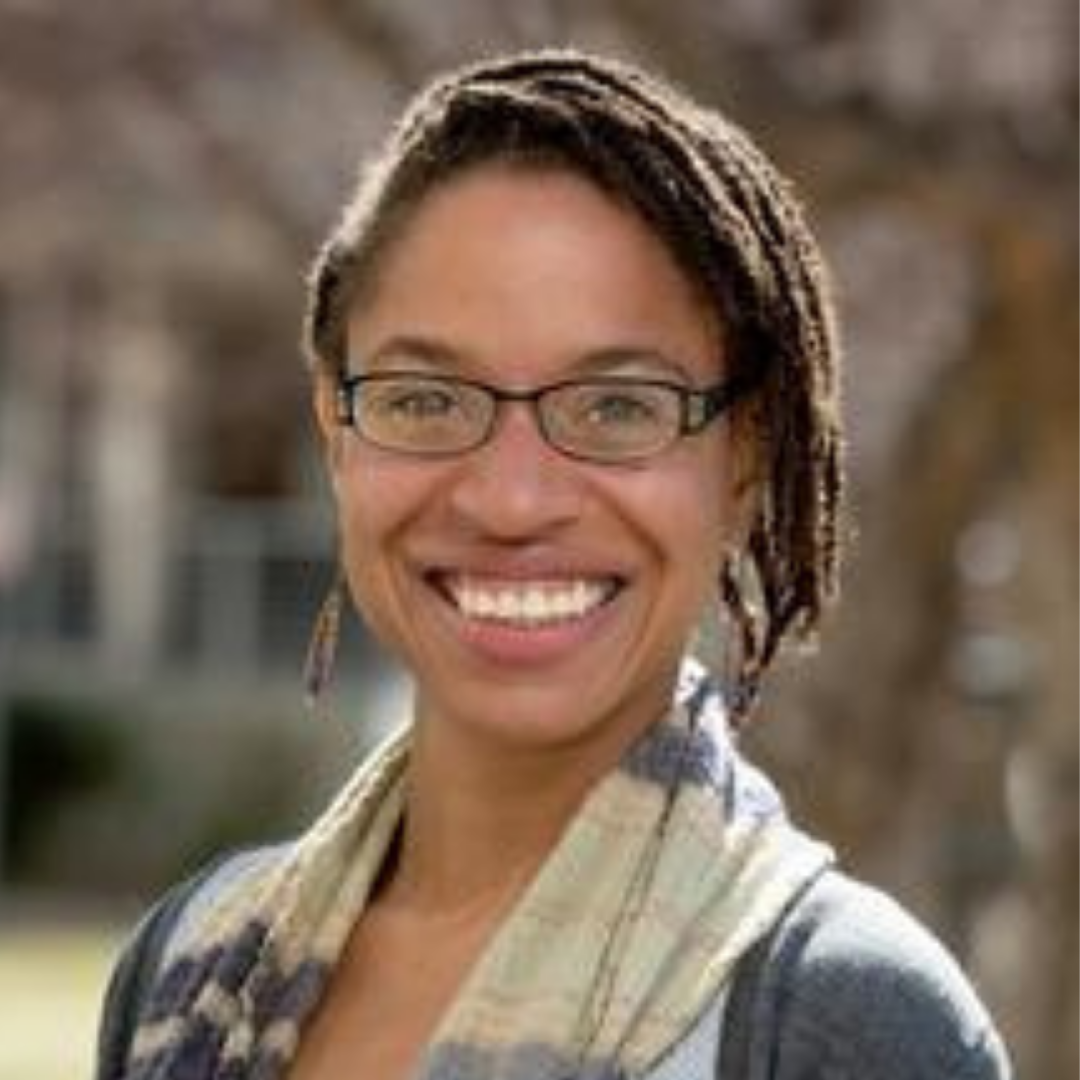 Candace Johnson
Board Member
Bio coming soon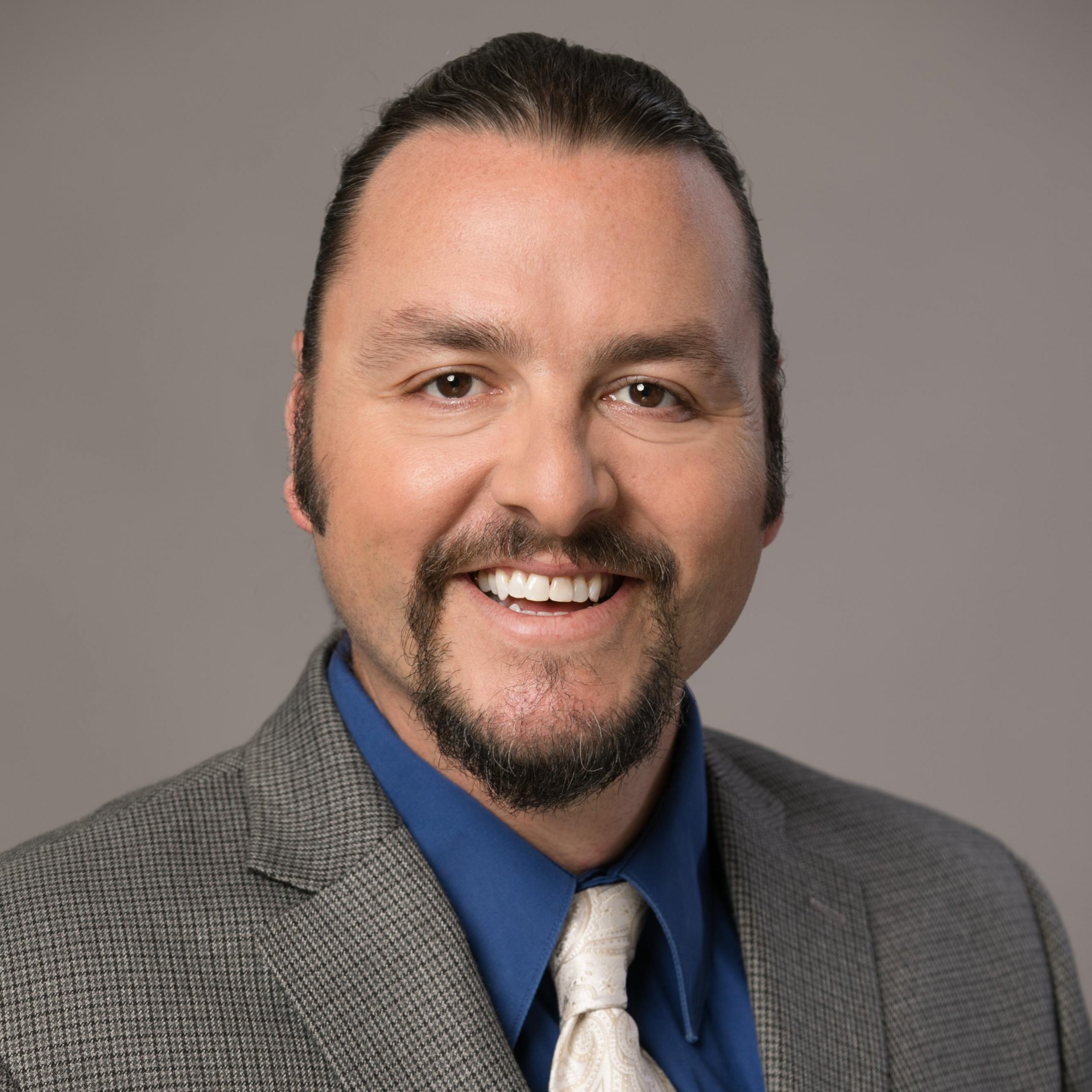 Erik Ortiz
Board Member
Pronouns: He/Him
Erik is a non-profit leader with expertise in grant administration, capacity building, and strategic planning. A connector, Erik has focused his professional career on advocating for causes and serving communities in the areas of child abuse prevention, HIV/AIDS, cancer awareness and research, public health, and grassroots advocacy. He has served as a bilingual case manager, community organizer, and fundraiser for a number of organizations. Currently, Erik is an Associate Program Officer at the Colorado Health Foundation where he oversees grant administration in the areas of Access to Care and Behavioral Health. Originally from Colorado, Erik is also a dedicated volunteer for the Chinook Fund and an avid traveler and concert goer with his partner, Laura, and pup, Winston!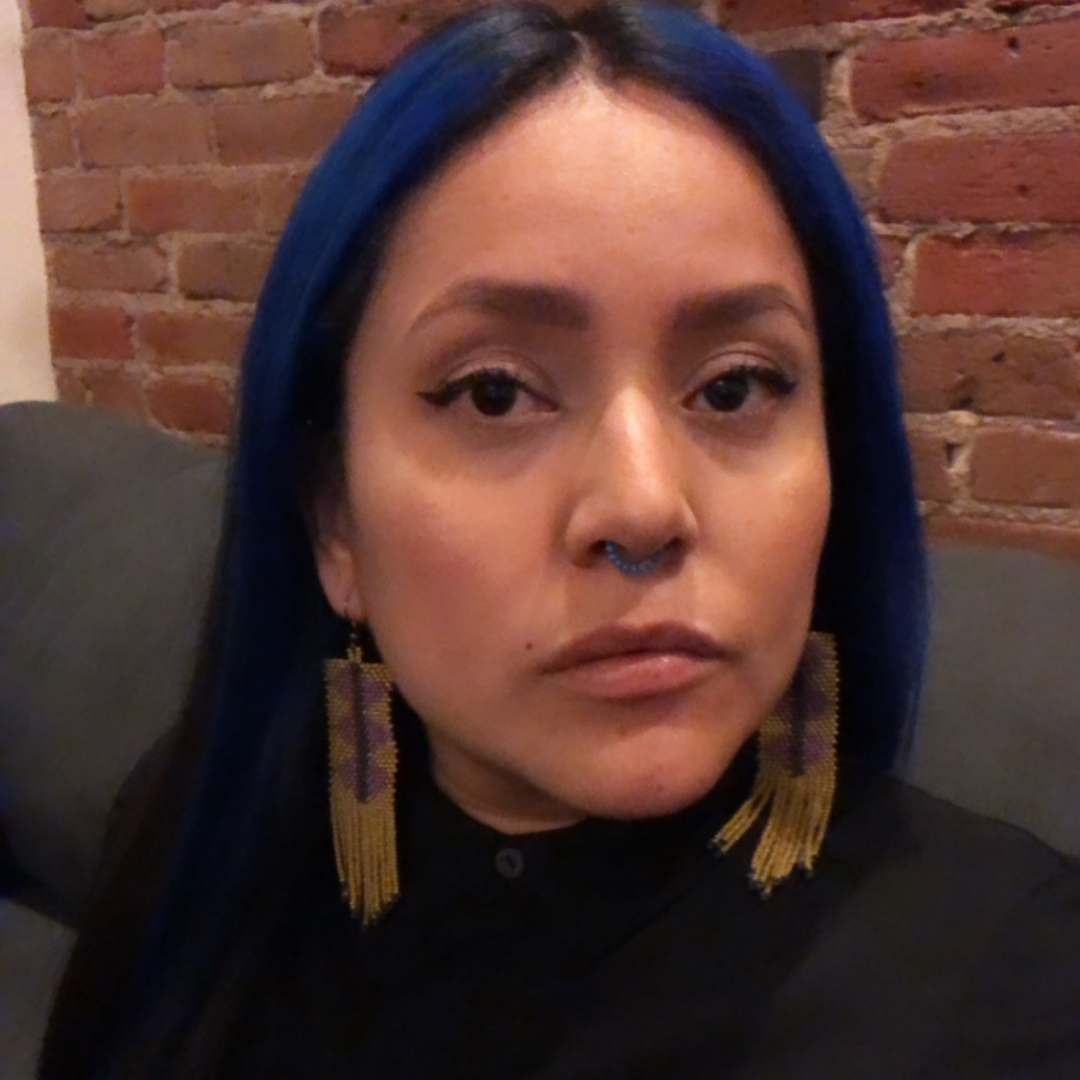 Pamela Reséndiz Trujano
Board Member
Pronouns: They/Them/Elle
Originally from Mexico City, Mexico, Pamela grew up in the suburbs outside of Dallas, Texas. Pamela became heavily involved in the movement after being detained and placed in deportation proceedings in March 2010. Upon their release from the Don Hutto Detention Center, Pamela co-founded and led a Texas University hunger strike that launched at the national level for passage of the DREAM Act. Pamela is a graduate of the University of Texas at San Antonio, and holds a B.A. in Political Science. Post-graduation, they completed an internship with the Mexican American League Defense and Educational Fund and began working with the labor movement in Albuquerque as member coordinator with Working America and as mobilization coordinator with the Dallas AFL-CIO CLC. After serving as Executive Director of Texas Jobs with Justice, Pamela moved to Denver to serve as Deputy Director of United for a New Economy and currently serves as ED for Colorado Jobs with Justice (COJWJ).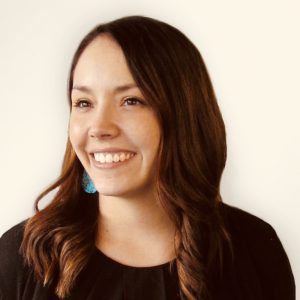 Katie Terrazas Hoover
Board Member
Pronouns: She/Her
Katie Terrazas Hoover started her Chinook Fund journey as a cohort member of the Spring 2017 Giving Project, which collectively raised over $86,000-funding 19 Colorado-based grassroots social justice organizations. Following the Giving Project, she remained actively engaged with Chinook Fund, serving as the co-chair of the Giving Project Alumni Community. In her day job, Katie works for Denver Public Schools in Student Voice and Leadership (SVL). As a part of SVL, she gets to work with students and educators across the district with a focus on education justice policy solutions led by youth. She has worked at the intersection of education and social justice in Colorado for almost a decade.  Katie holds a bachelors degree in Political Science from Indiana University. Katie is originally from Northwest Indiana, just outside of Chicago. Her experiences growing up in a highly segregated area among working-class families raised many unanswered questions in her youth, but ultimately seeded her commitment to work towards racial and class justice.