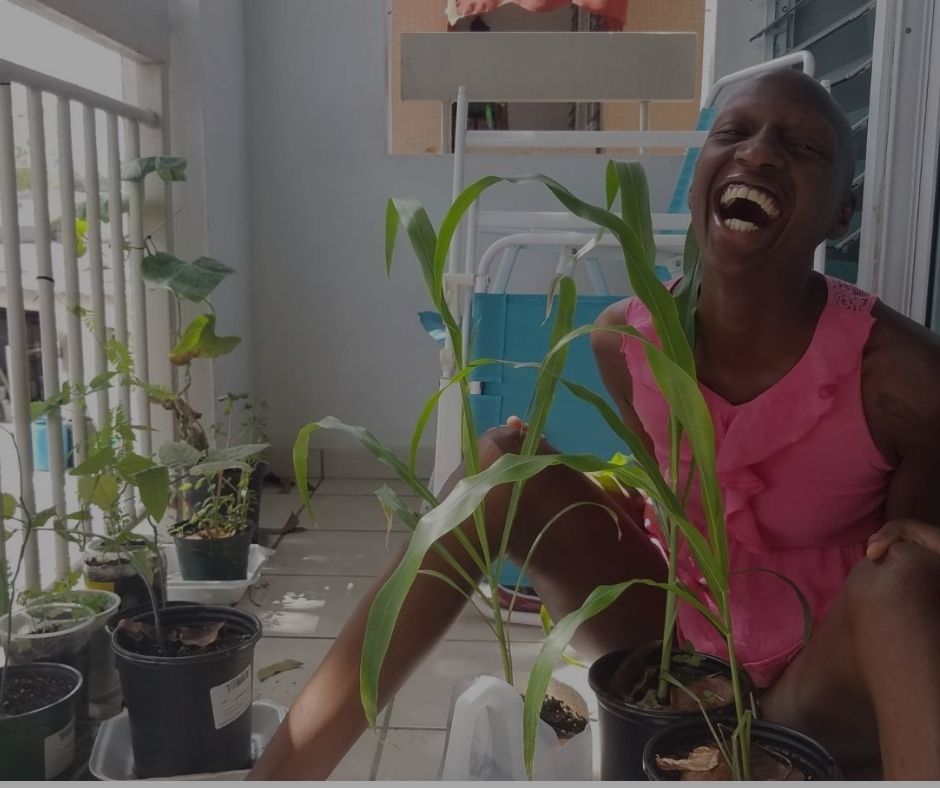 Another World is Possible Fund will provide Authentic Creations with the funds for their volunteer staff to address survival needs in the form of Regenerative Mutual Aid. Funds for survival care include housing, utilities, food, medical care, and mental health as well as heirloom seeds, soil, containers, and multi-lingual tutorials on growing the seeds. Funding will also go toward multi-lingual virus information and recorded meditations by queer POC for queer POC.
Location: Nucchu Territory – Durango, CO
Mission: Our mission is to spread the wisdom of Seeds through tending the wounds of People Of Heritage (Of Colour) and their land with our programs since 2011. Our vision is to bring People Of Heritage back into harmony with the Planet through our relationships to Self, our Ancestry, Nature, and each other. Our zero waste grassroots organization affirms, networks, advocates for and shares knowledge with our marginalized population. We increase and sustain accessible sovereignty services and education to People Of Heritage with our nature-based lifestyles approach, adapted from Indigenous cultures, which promotes leadership, respect, accountability, regenerative mutual aide, creative expression, and vibrant ethnic traditions. The creation and evolution of these offerings is by direct community requests gathered from surveys, registration, and feedback forms. Through such initiatives as writing, rematriation, Seed sovereignty, affinity gatherings, apprenticeships, cultural celebrations, indigenous foods, theatre, emergency response, liberatory art, educational literature, and illustrations (zines) we aim to assist our underrepresented community in sovereign-self-realization. Over the last decade, our focus is trauma-informed care, therapeutic techniques, cultural revitalization, intersectional diversity, and play. We focus on intersecting social movements and environmental justice work with our programs that strengthen community connections and social engagement which reduces suicide, depression, stress, and social isolation while enhancing social determinants of health, coping, and life skills.
Website: www.artisticapothecary.wordpress.com/programs