Support Chinook Fund as a sponsor for our Seeds of Light Community Celebration!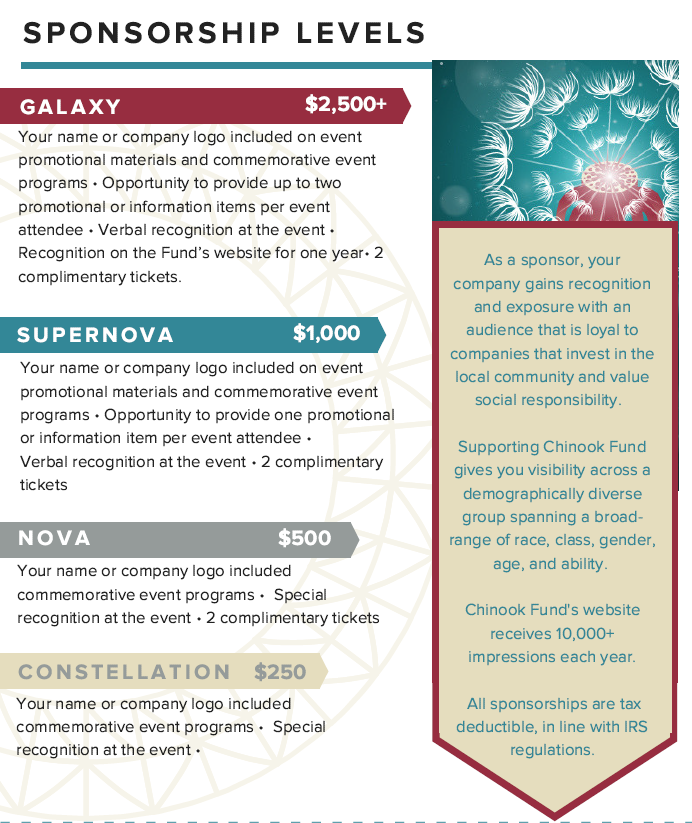 This winter, Chinook Fund will celebrate the donors who support our grassroots community organizers and their social justice work in Colorado at a unique event hosted by the Chinook Fund at the Governor's Mansion in Denver.
On December 10th, we will bring together 100+ community members, leaders, and activists to recognize our "community sparklers", our donors who help fuel social justice work leading the way towards progress and systemic change in Colorado.
As a sponsor, you will publicly stand with Chinook Fund's energetic efforts to foster a more just, equitable Colorado for all. Will you help ensure our event is a success?
Thank you to our current event sponsors!