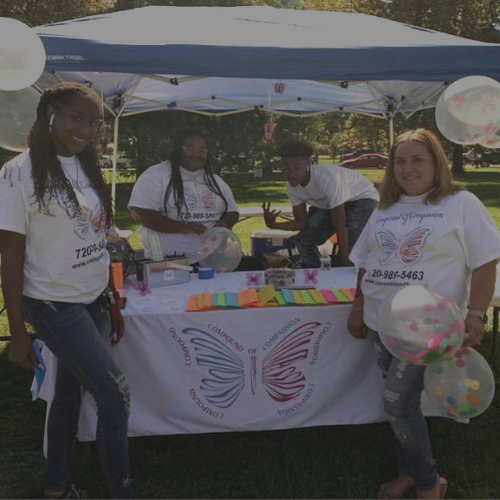 Another World is Possible Fund is supporting Compound of Compassion with funds needed to teach families how to create action plans around safety utilizing the Wellness Recovery Action Plan (W.R.A.P.), which will be provided via social media platforms. Funds will also help the Generation Drive-Thru program to continue their work with children and families, seniors, veterans with disabilities, and other community members with disabilities who are considered high risks populations for COVID-19 by delivering food baskets, picking up medications, and running errands.
Location: Aurora, CO
Mission: The mission of Compound of Compassion is to provide a self-sustainable environment created to encourage a place of healing for youth, young adults, veterans and the elderly. Our goal is to meet them where they are and facilitate their metamorphosis and transformation through diversion, inclusion and redirection.
Website: www.compassion4free.org