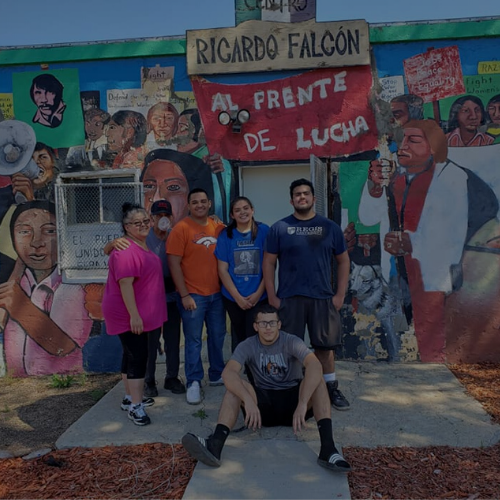 Another World is Possible Fund supports Al Frente de Lucha with funds for assisting the community in Greeley, CO who has been negatively impacted by racism and anti-immigrant politics that COVID-19 amplified and spotlighted. Pre-COVID-19, Al Frente de Lucha hosted community events at their center where they brought the community together to study colonization and its effects on colonized peoples. Al Frente de Lucha's community garden is where they plant seeds that feed their community and where they also plant seeds that feed their minds and spirits in order to combat colonization. This year is no different. Although Al Frente de Lucha cannot host events at their center, they are still working on their garden and have had student volunteers from the University of Northern Colorado (UNC) to clear the land for this year's harvest, which they will be donating to their community in Greeley.
Location: Greeley, CO
Mission: Al Frente de Lucha is ​an anti-colonial organization dedicated to the struggle for the self-determination and liberation of all oppressed people.
Website: www.alfrentedelucha.org