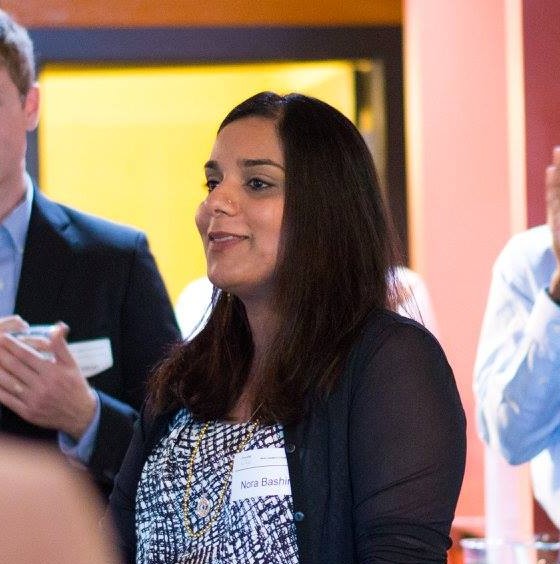 The following is a transcript of the speech Nora Bashir, ED of Chinook Fund, gave at the New Leaders Council of Denver "Change on the Front Range" event (May 19th, 2016) where she was chosen from a pool of highly qualified individuals to be honored as a Progressive Hero.
"It is such an honor to be here speaking among incredible individuals. Thank you for the opportunity to share a bit of my story. I am originally from Malaysia. I came to this country when I was 10. My dad decided to immigrate to the United States to realize the American Dream and give my sister and I a better education. My family and I were thrown into the situation by my dad who needed to find work. We felt powerless and tried our best to steer through the winds. It was difficult to know which way to steer; we didn't know what moves to make or how to work our way through the situation. My dad tried hard to keep us safe, happy, and secure. However, his powers were limited. He didn't understand business contracts and commercial property law, he just knew friendship and the trust reposed in it. As a result, he suffered betrayals and lost his small business. He was prey to both con-men who abused his hard work and post-9-11 vandalism and abuse who rejected his existence as a Muslim man. Needless to say his American dream was never realized.
These familial struggles in addition to my personal struggles stirred my desire for justice. The chance of having been born a female in a patriarchal culture, in addition to the misfortune of having breast cancer at a young age, testing positive for the gene that causes it, and cutting off parts of myself to keep my life, have left me hankering for a force for fairness. I wish for some sort of recognition for those who struggle and are born into pain, and a remedy for those who are coerced and violated, a desire for dignity and the strength and confidence to walk tall.
Justice for me involves these different aspects—struggle and conflict for the goal of fairness, and a recognition of those who suffer the violence of physical coercion and cultural erasure. Leadership to me means responding to these challenges with strength, compassion, wisdom, and creativity. And as a women of color in leadership, not only is it a lonely position but a space that I have to carve out for others and myself where there is freedom from fear to be our self, to express our mind and intersection of identities.
The most important part of my role as the Executive Director of Chinook Fund is the privilege of being a witness to the work others do for justice, especially our Grantees. It grounds me; it gives me a sense of purpose; it renews my commitment and instills the courage to do the good work for another day. As the Urdu poet and once Political Prisoner, Faiz Ahmed Faiz sings, "Once again the breeze knocks on the prison door. It whispers, Don't give up, wait a little. Dawn is near."
Witnessing and supporting social justice work revitalizes the most important leadership goal I have, to turn allies into community. It gives me tremendous joy to work with and get to know ordinary individuals making extraordinary changes in their lives. They endure and strive despite the challenging cards they've been dealt in life. Thank you for recognizing me, and in turn, honoring these amazing individuals I work with."